Aikijujutsu classes in Winter Garden
VI Levels is a MMA & Fitness Center Located in Winter Garden, Florida. We offer several on-going programs with multiple weekly classes for Kids starting at the age of 3. Choose from 3 of our on-going programs, for kids 3-5 years old we have Mighty Mites, our most popular program Youth is for Kids typically between 5-9 and our Teen program which the youngest can be about 10 years old. We don't focus so much on age but more skill.
We also have our Adult Program with Weekly classes and our Women's Self Defense Program. Along with our on-going programs you have a variety of Semi-Private and Private Programs to choose from. These programs are tailored to your needs and taught by one of our World Class or Celeberty Trainers.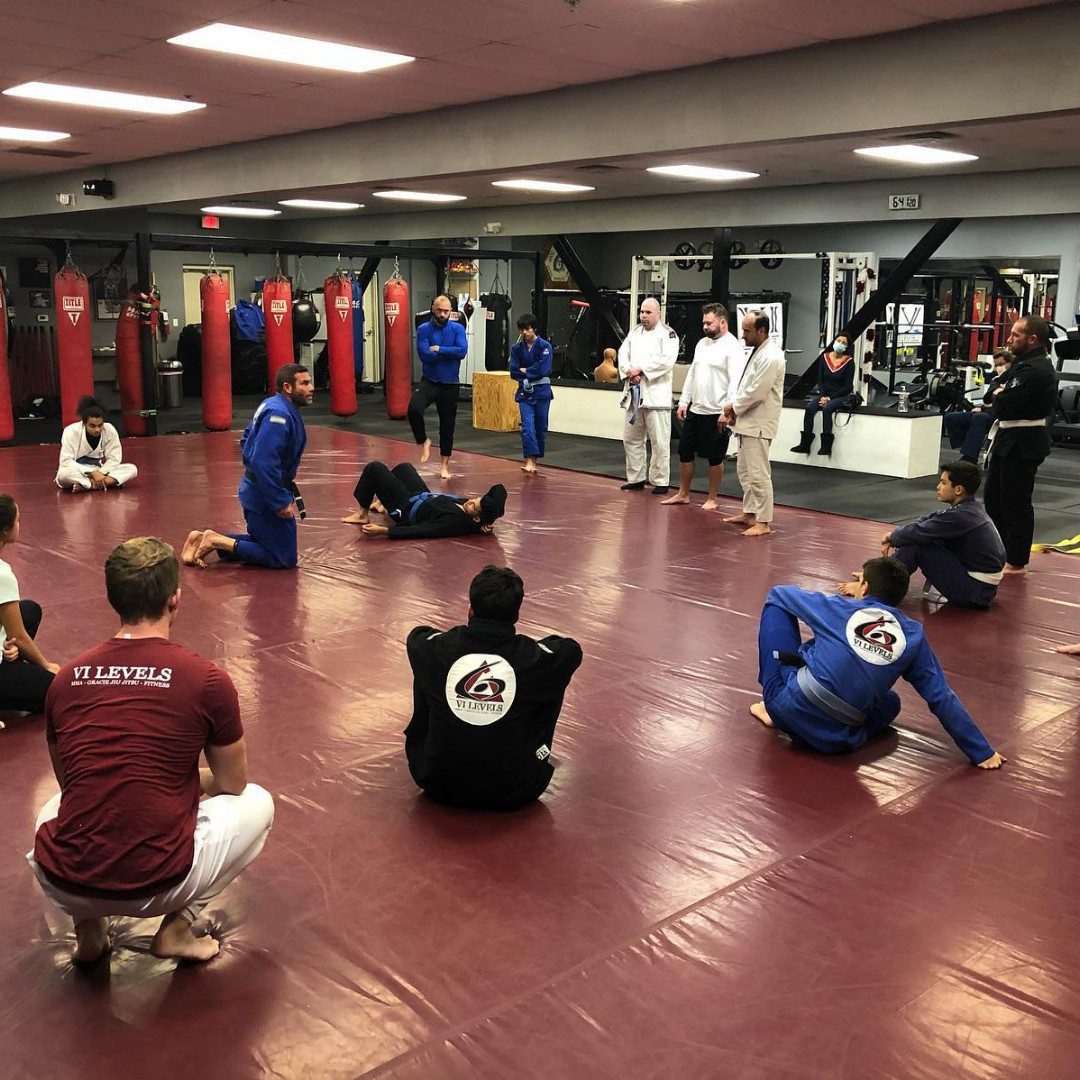 ---
About Aikijujutsu classes in Winter Garden
Daito-ryu aikijujutsu (or, aikijujutsu for short) dates back to over 1,200 years and is a subgenre of the ancient Japanese martial art known as jujutsu. Jujutsu is an ancient martial style based on both unarmed fighting techniques as well as minor weapons techniques. Aiki on its own is a Japanese budo term. Budo is essentially used to describe all modern Japanese martial arts as it translates to the martial way or way of war. Aiki is the basic principle of negating or redirecting an opponent's power, and when applied, the practitioner can control the actions of their opponent with minimal physical effort.
Aikijujutsu is the combination of hard and soft martial arts as its objective is to neutralize one's attacker early on. Much like other forms of jujutsu, aikijujutsu emphasizes throwing techniques as well as joint manipulation techniques to effectively subdue or injure an attacker. Timing is particularly important in the practice of aikijujutsu as the defensive technique applied must either blend with or neutralize the effectiveness of an attack while also using the force and momentum of an attacker against them.
Aikijujutsu follows an ancient and fundamental principle of "attacking where an opponent is unbalanced." Daito-ryu follows the principle of "how to unbalance an opponent," and technically includes both traditional jujutsu and aikijujutsu, although there are clear distinctions between the two styles with more of an emphasis on the latter. In essence, Daito-ryu aikijujutsu revolves less around strength and more around timing — as in finding that perfect interval between time and space to subdue an opponent.
There are currently five branches of aikijujutsu: Tokimune, Hisa, Horikawa, Sagawa, and Kobayashi. These ranches trace their lineage back to Takeda Sokaku, the creator of aikijujutsu, and his five students who created each of their own styles. While each style varies slightly, they all follow the principle of aiki and the harmony of evading and striking. There's also the concept of overpowering an opponent mentally at a glance to win without fighting.
The techniques of aikijujutsu are broken down into specific lists meant to be trained sequentially and as katas(choreographed movements). Traditionally, a student would only progress if they've mastered the set, or catalog, of techniques before them. Today, most martial arts schools utilize the colored belt grading system to denote a student's rank and achievements.
Beyond self-defense, aikijujutsu aims to help its practitioners learn to temper their body and spirit so they may develop more discipline and improve upon their character and contribute to the greater good of society.