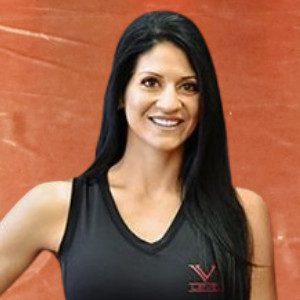 Jamie Burke
Personal Fitness Trainer
---
I have been involved in health and fitness since I was 15 years young. I ran track in high school and hold records in the state of Ohio. Having been a young athlete, heavy into fitness and extremely interested in nutrition, I decided that helping others with their personal fitness challenges and goals was what I wanted to do for a living. I live what I preach and walk what I talk. Exercise and nutrition are not a fad or quick fix for me, it is a way of life that I am extremely passionate about.
In my sessions I love to use weights, plyometrics, and outside of the box exercises that keep the body guessing and make my clients really push themselves. With nutrition being such a huge key to the fitness formula of success, I am always happy to share recipes and nutritional information with my clients so they can receive optimal results.
I teach my clients how to live a healthy life, make exercise fun, and nutrition a way to eat rather than a diet. I feel that leading by example is important and pushing my clients through their personal fitness obstacles is something I feel very rewarded by and when they reach new milestones, I feel so proud that I was a part of it.