Bagua Zhang Classes in Winter Garden
VI Levels is a MMA & Fitness Center Located in Winter Garden, Florida. We offer several on-going programs with multiple weekly classes for Kids starting at the age of 3. Choose from 3 of our on-going programs, for kids 3-5 years old we have Mighty Mites, our most popular program Youth is for Kids typically between 5-9 and our Teen program which the youngest can be about 10 years old. We don't focus so much on age but more skill.
We also have our Adult Program with Weekly classes and our Women's Self Defense Program. Along with our on-going programs you have a variety of Semi-Private and Private Programs to choose from. These programs are tailored to your needs and taught by one of our World Class or Celeberty Trainers.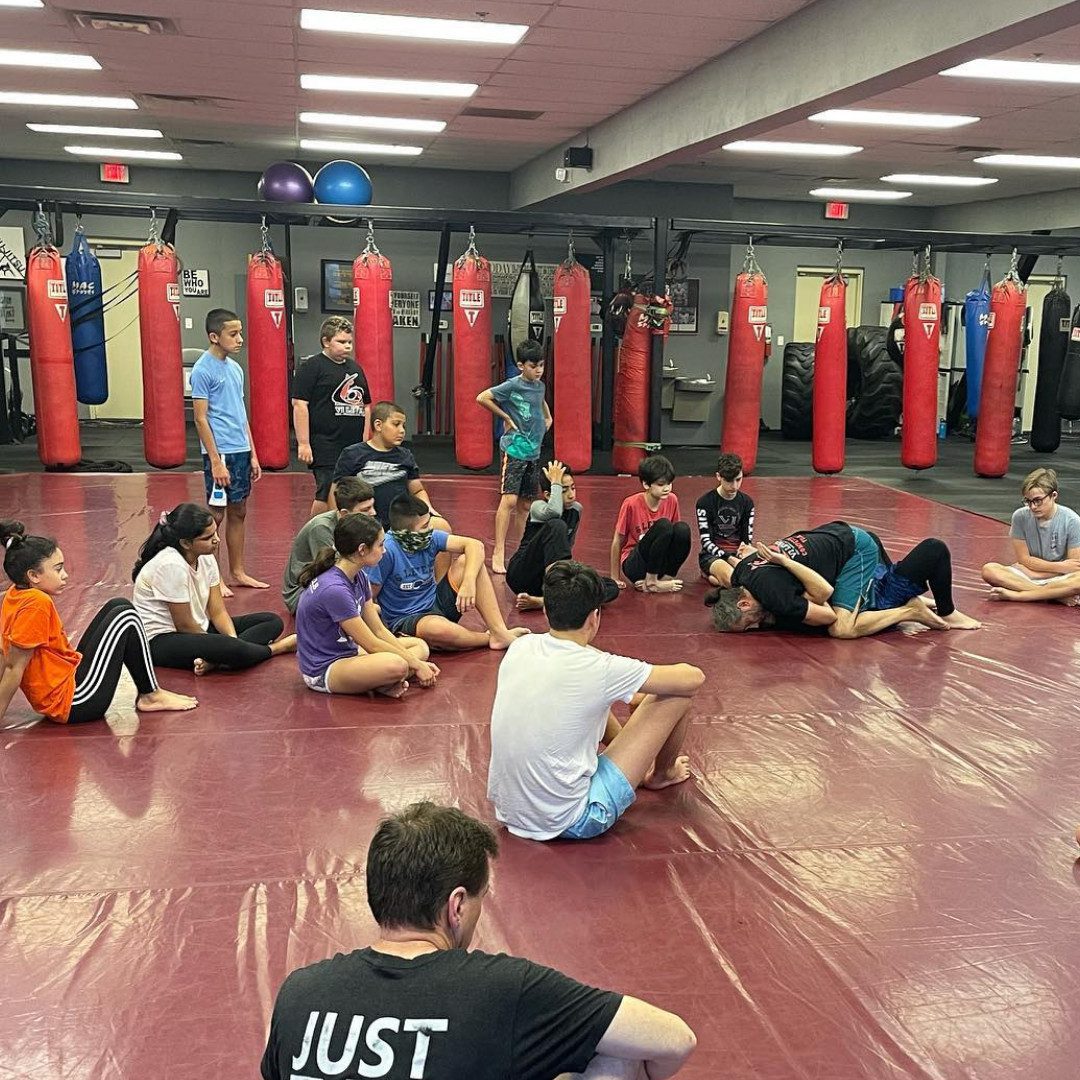 ---
About Bagua Zhang Classes in Winter Garden
Bagua zhang is a Chinese martial arts style that has a history tracing back to the nineteenth century. Bagua zhang literally translates to the "eight trigram palm," referring to the principles of Taoism — specifically that of the I Ching or Yijing.
No one truly knows who was responsible for inventing Bagua zhang, but the martial art seems to have peaked during the Qing dynasty with documents attributing its popularity to a master named Dong Haichuan. During this time, Haichuan was said to have worked as a servant in the Imperial Palace in Beijing, eventually impressing the emperor with his martial arts skills so much that he was promoted to bodyguard.
There is also evidence of Taoist and Buddhist teachers within the mountains of rural China teaching the art of Bagua zhang, with a master named Dong Meng-Lin being Haichuan's teacher. Therefore, Haichuan is given the credit for formalizing the martial art and promoting it — not creating it. From Haichuan, bagua zhang spread, creating several notable masters. Of course, with more practitioners mastering the art, many styles of it began branching off, each emphasizing different components from the overall philosophy.
Bagua zhan is considered both an internal and external martial arts style, with its earliest lessons focused on training the mind. This is especially in regard to making a connection to what is occurring within and without (mind versus movements). Eventually, these lessons are enforced through physical movements and techniques, which are known to be free-flowing and coiling, as well as incredibly evasive. The primary objective of bagua zhang is to improve one's health and overall life so that they may improve their internal balance, while also being able to defend one's self if necessary.
One thing that makes bagua zhan unique compared to the other internal martial arts styles is that its footwork is particularly evasive. Bagua zhang encompasses a characterized method of stance and movement known as turning the circle, which is a practice of circle walking. It's also not always practiced internally nor is it always slow. As a martial arts, bagua zhang teaches its practitioners how to use an opponent's aggression or negative energy against them. Since there are more than 20 styles of the martial art, there's an extremely wide variety of techniques used including various strikes using everything from fingers to wrist locks, kicks, and throws — all while maintaining the circle. Some techniques also incorporate very large weapons such as the staff and double-edged swords.
However, bagua zhang is not considered a purely striking or grappling martial art. It's mostly characterized by the practitioners' ability to flow in and out of the way of opposing forces. Along with its evasive nature, bagua zahn emphasizes a specific technique of moving behind one's opponent to confuse them and prevent them from doing harm.