Catch Wrestling Classes in Winter Garden
VI Levels is a MMA & Fitness Center Located in Winter Garden, Florida. We offer several on-going programs with multiple weekly classes for Kids starting at the age of 3. Choose from 3 of our on-going programs, for kids 3-5 years old we have Mighty Mites, our most popular program Youth is for Kids typically between 5-9 and our Teen program which the youngest can be about 10 years old. We don't focus so much on age but more skill.
We also have our Adult Program with Weekly classes and our Women's Self Defense Program. Along with our on-going programs you have a variety of Semi-Private and Private Programs to choose from. These programs are tailored to your needs and taught by one of our World Class or Celeberty Trainers.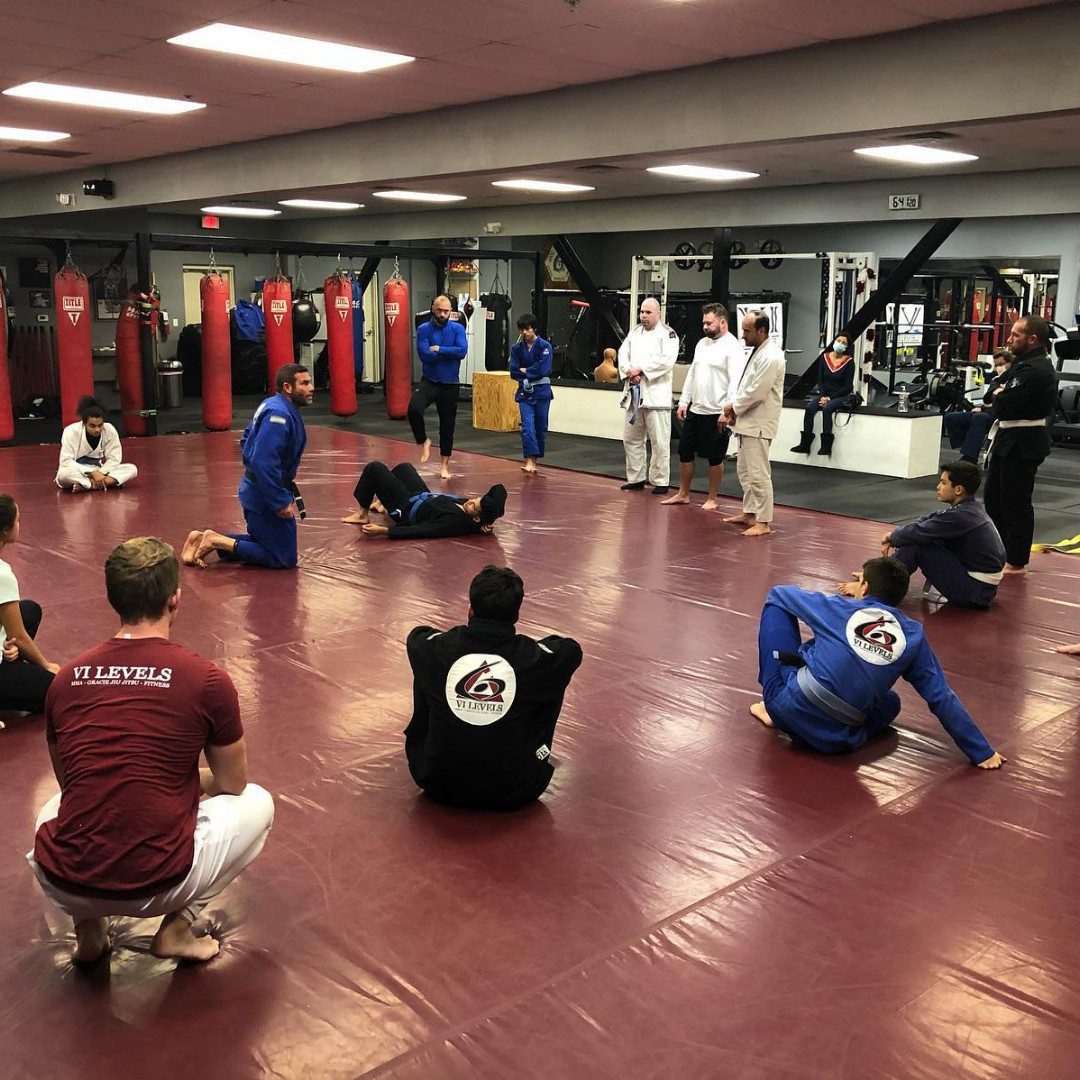 ---
About Catch Wrestling Classes in Winter Garden
Catch wrestling is a classical grappling style martial art that was once known as catch-as-catch-can. Catch wrestling was officially developed in Britain in 1870 by J.G. Chambers and was popularised by the traveling fairs and circuses that showcased wrestlers with their own submission hold techniques. These techniques were commonly known as hooks back then.
Catch wrestling stems from several different international styles of wrestling, including Lancashire's catch-as-catch-can style, the Irish collar-and-elbow style, Indian pehlwani, and so on. However, it was the catch-as-catch-can, or catch me if you can Old English Lancashire style that's considered the father of both catch wrestling as well as American folkstyle and freestyle wrestling.
While catch wrestling was popular thanks to the traveling wrestlers, the British navy was also responsible for exposing young men to the many forms of grappling from all over the world. This undoubtedly added to the arsenal of techniques in the martial art. As catch wrestling began dominating other wrestling styles after its official development in the late 1800s, it gained worldwide recognition. Soon enough it made its way to North America through traveling immigrants where it would become arguably the most popular sport in America by the turn of the 20th century.
Before the fixed fights of professional wrestling, catch wrestling was the no-holds-barred professional style. Of course, this is minus eye gouging, fish hooking, biting, and strikes to the groin. However, everything else was fair game. Eventually, catch wrestling became refined where the rules forbid actions that could cause serious injury to an opponent, such as strangling, kicking, and closed-fist hitting.
The objective in catch wrestling is to force one's opponent onto the ground so that both shoulders are touching the ground at the same time. There are no points for positions in catch wrestling, the only thing that counts is pinning your opponent or forcing them to submit using one of the many aggressive hook techniques until they "tap out" by hitting the mat, waving a finger in the air, telling "enough" or rolling onto their back as a sign of defeat.
Catch wrestling is a very brutal art that has decreased in popularity over time as it involves too much violence and pain. For example, some of its primary techniques involve neck and spinal locks which are considered dangerous to even train as they come with the serious risk of permanent paralysis. One of the goals of the sport is to actually inflict pain upon your opponent as a means to get them to submit and admit defeat, which is one of the reasons why catch wrestling was dropped from the Olympic Games in the early 1900s.