Chi Gong Classes in Winter Garden
VI Levels is a MMA & Fitness Center Located in Winter Garden, Florida. We offer several on-going programs with multiple weekly classes for Kids starting at the age of 3. Choose from 3 of our on-going programs, for kids 3-5 years old we have Mighty Mites, our most popular program Youth is for Kids typically between 5-9 and our Teen program which the youngest can be about 10 years old. We don't focus so much on age but more skill.
We also have our Adult Program with Weekly classes and our Women's Self Defense Program. Along with our on-going programs you have a variety of Semi-Private and Private Programs to choose from. These programs are tailored to your needs and taught by one of our World Class or Celeberty Trainers.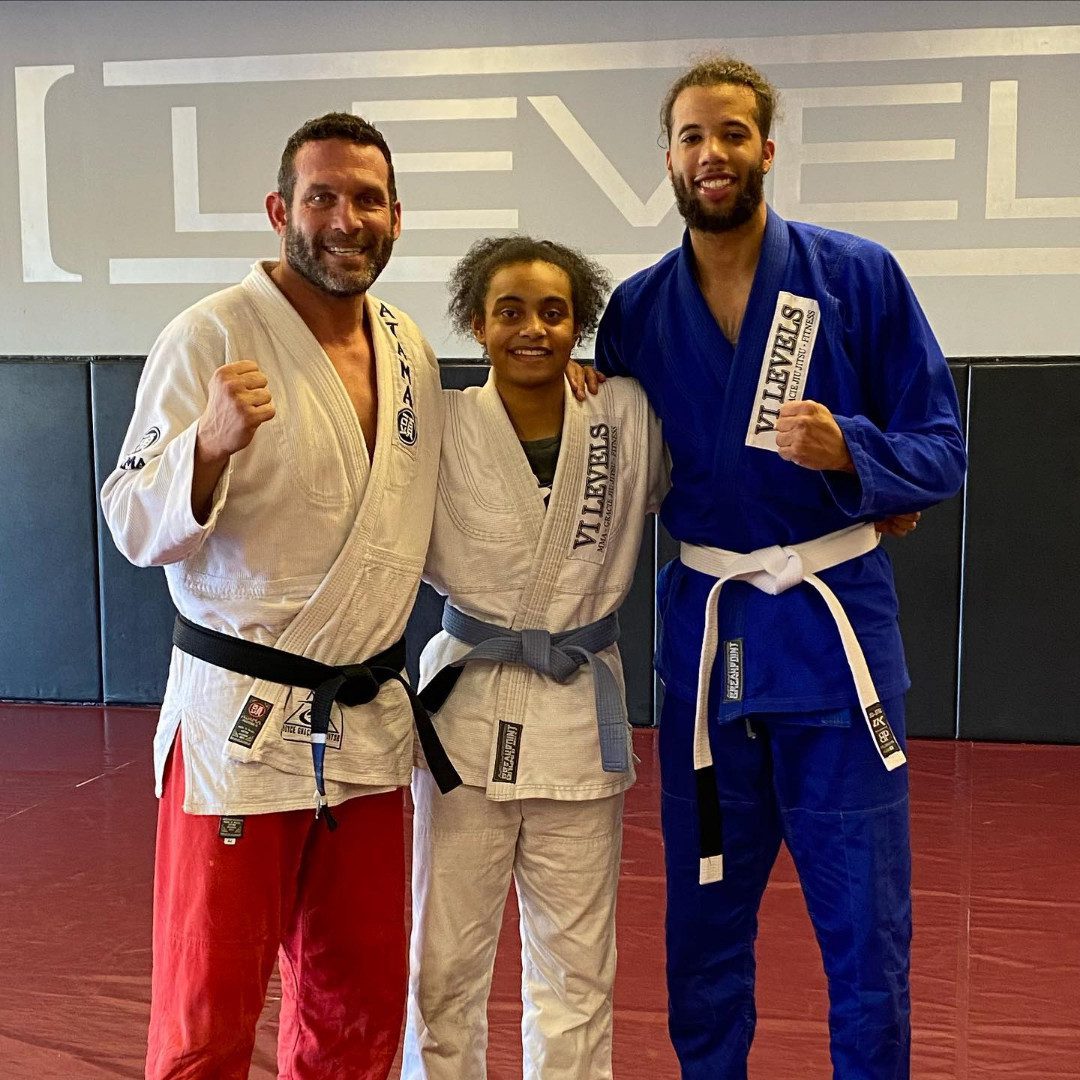 ---
About Chi Gong Classes in Winter Garden
Chi gong, also known as qi gong, chi kung, chi 'ung or chi gung is ultimately a system of well-balanced and coordinated postures and movements that incorporate breathing and meditation. Chi gong is deeply rooted in Chinese medicine, philosophy, and of course, martial arts training. It was traditionally viewed in Ancient China and throughout the rest of Asia as a practice meant to cultivate one's balance and qi (chi) which is the energy force from within that powers the spirit.
Chi gong is often referred to as the internal work of tai chi, as it dates back to thousands of years and is what tai chi and many other Chinese martial arts styles are derived from. Archeological evidence suggests that the very first forms of chi gong are linked to an ancient shamanic and meditative practice involving gymnastic-like exercises. Its earliest practices also involved tao yin, a "guiding and pulling" breathing technique.
While the concept of qi is mostly attributed to Taoist and Buddhist teachings, one Chinese scholar has suggested that much of the chi gong tradition can be attributed to the writings of Confucius and Mencius as they often refer to the concept of "moral training." Moreover, the traditional Chinese medical community attributed chi gong's origins to the legendary Yellow Emperor and the Huangdi Neijing book of internal medicine.
According to the Taoist traditional writings, the combination of the meditative exercises as well as the physical exercises governed by chi gong are meant to extend one's life span and allow one to access higher realms of existence. Buddhism, which originated in India, revolves around the similar concept of achieving enlightenment and awakening to one's truest self, which was assimilated into Chinese culture resulting in the meditative practices that started the Chinese Buddhist tradition of chi gong. These traditions were eventually identified as yijn jing, becoming one of the secret training methods in Shaolin martial arts. Of course, the Taoist traditions and teachings are said to have become the attributed training method of tai chi.
As martial arts grew throughout China, it became influenced by all the elements of Chinese society, and was especially shaped by war. Chi gong was adapted and modified along with these influences with the goal of improving the fighting abilities of the different practitioners. Throughout all of its adaptations, chi gong focuses on the "five elements," which are wood, fire, earth, metal, and water, which are said to be the five elements of a healthy life (according to Chinese philosophy). These elements correspond with five organs — the liver, heart, spleen, lungs, and kidneys as they represent constant transformation.
Today, the meditative art of chi gong is generally practiced for fitness and healing using slow, deliberate movements and breathing techniques to achieve balance. Chi gong is also present in every Chinese martial art practiced as they all have a core focus on achieving balance and generating qi, as well as breathing and wellness.