Chun Kuk Do Classes in Winter Garden
VI Levels is a MMA & Fitness Center Located in Winter Garden, Florida. We offer several on-going programs with multiple weekly classes for Kids starting at the age of 3. Choose from 3 of our on-going programs, for kids 3-5 years old we have Mighty Mites, our most popular program Youth is for Kids typically between 5-9 and our Teen program which the youngest can be about 10 years old. We don't focus so much on age but more skill.
We also have our Adult Program with Weekly classes and our Women's Self Defense Program. Along with our on-going programs you have a variety of Semi-Private and Private Programs to choose from. These programs are tailored to your needs and taught by one of our World Class or Celeberty Trainers.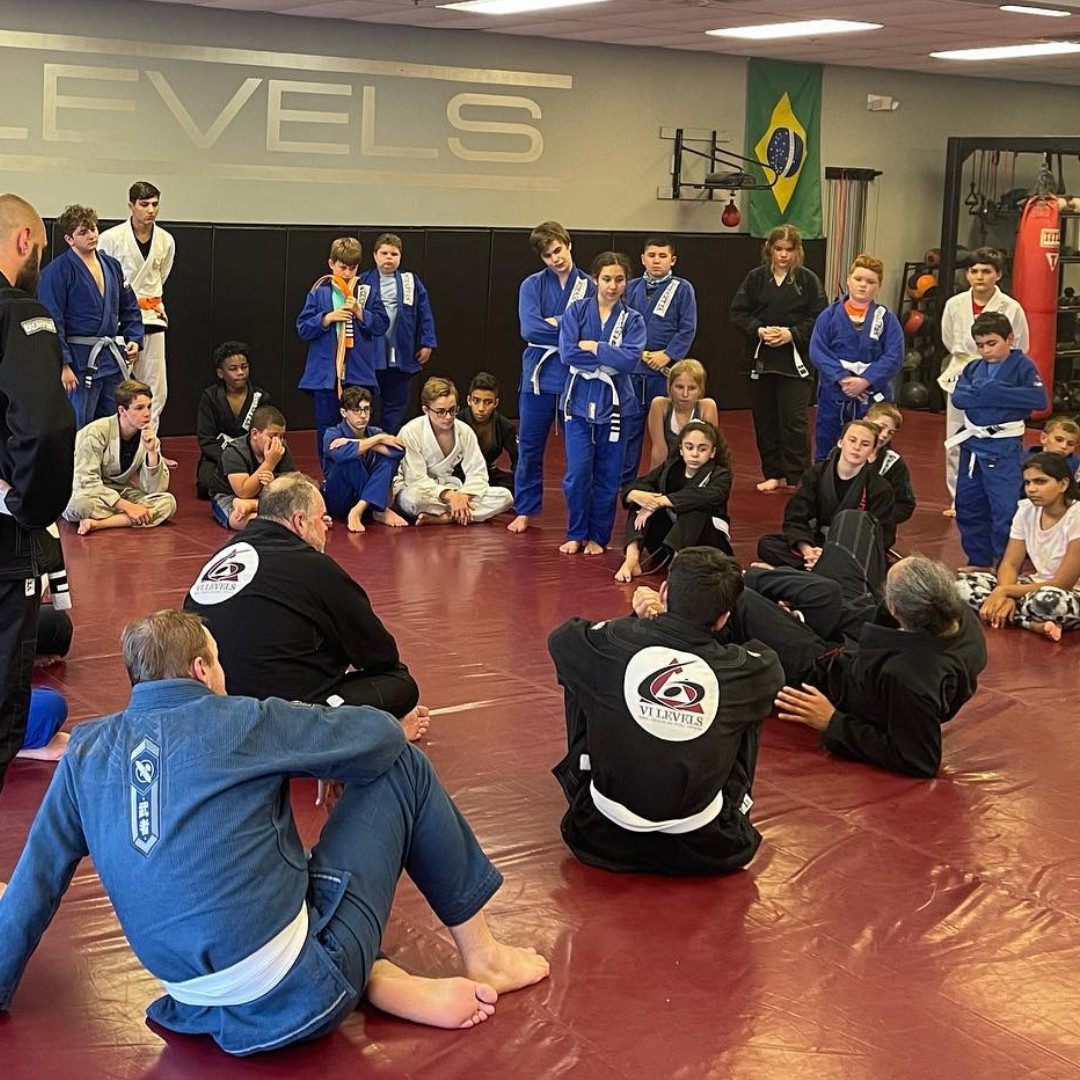 ---
About Chun Kuk Do Classes in Winter Garden
Chun kuk do is a Korean and American hybrid martial arts system created in 1990 by the one and only Chuck Norris. Chun kuk do was initially based on Norris's tang soo do training in Korea, which he studied while serving in the United States Airforce.
During his years of competitive fighting, Chuck Norris branched out to learn other effective martial arts styles including karate, shotokan, goju-ryu, shito-ryu, American kenpo, enshin kaikan, kyokushin budokai, judo, Brazilian jiu-jitsu, arnis, tae kwon do, and hapkido. Over time, he has earned himself several impressive black belt degrees in tang soo do, karate, tae kwon do, kyokushin budokai, judo, and Brazilian jiu-jitsu.
By 2015, the famous actor had adapted his own martial arts style incorporating all of those which he studied throughout his fighting career, changing the name of chun kuk do to the Chuck Norris System.
The Chuck Norris System emphasizes not only effective self-defense techniques, but the spirit of competition, weapons training, grappling, and fitness, among other things. The Chuck Norris System also carries on Norris's personal code of ethics used in chun kuk do, similarly to all the other martial arts that are rooted in philosophy and principle to better one's self. The Chuck Norris code embodies 10 principles, which include:
I will develop myself to the maximum of my potential in all ways.
I will forget the mistakes of the past and press on to greater achievements.
I will continually work at developing love, happiness and loyalty in my family.
I will look for the good in all people and make them feel worthwhile.
If I have nothing good to say about a person, I will say nothing.
I will always be as enthusiastic about the success of others as I am about my own.
I will maintain an attitude of open-mindedness.
I will maintain respect for those in authority and demonstrate this respect at all times.
I will always remain loyal to my God, my country, family and my friends.
I will remain highly goal-oriented throughout my life because that positive attitude helps my family, my country and myself.
Like most traditional martial arts styles, the Chuck Norris System includes the use of the Korean hyung and the Japanese kata — both of which are specifically choreographed movements designed to defend one's self in certain attack scenarios.
The Chuck Norris System ranks its students using a colored belt grading system. However, the color progression is slightly different as it moves up in rank from white, gold, purple, orange, blue, green, red, red with one black stripe, and then black. The ranks of black belts in the system range from first degree to tenth degree, and must meet the United Fighting Arts Federation (UFAF) which was founded by Chuck Norris as well.
The primary objective of the Chuck Norris System is to unify some of the most effective and traditional styles of martial arts that enable its practitioners to better themselves mentally and physically while providing them with the skills to defend themselves if and when necessary.