Eagle Claw Kung Fu Classes in Winter Garden
VI Levels is a MMA & Fitness Center Located in Winter Garden, Florida. We offer several on-going programs with multiple weekly classes for Kids starting at the age of 3. Choose from 3 of our on-going programs, for kids 3-5 years old we have Mighty Mites, our most popular program Youth is for Kids typically between 5-9 and our Teen program which the youngest can be about 10 years old. We don't focus so much on age but more skill.
We also have our Adult Program with Weekly classes and our Women's Self Defense Program. Along with our on-going programs you have a variety of Semi-Private and Private Programs to choose from. These programs are tailored to your needs and taught by one of our World Class or Celeberty Trainers.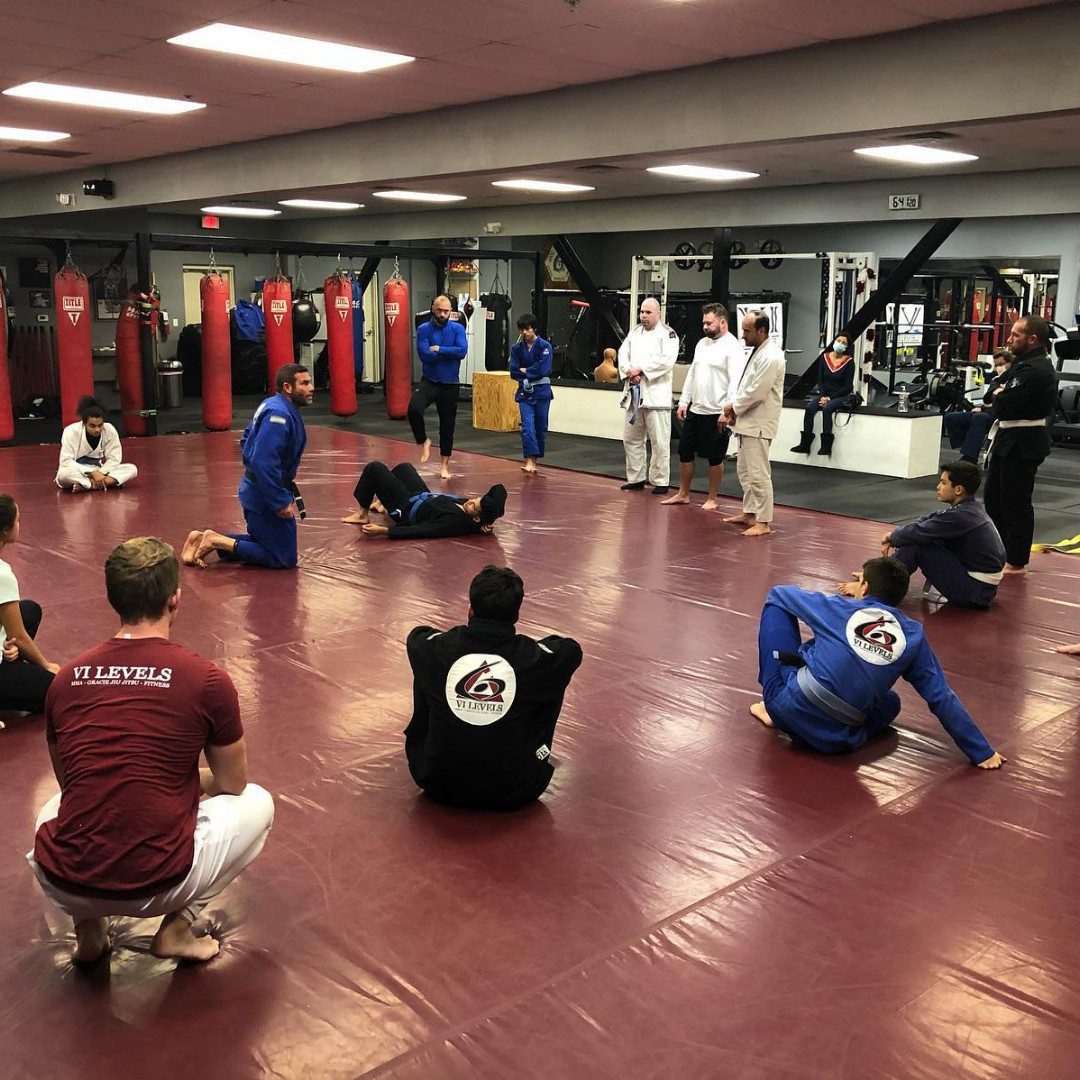 ---
About Eagle Claw Kung Fu Classes in Winter Garden
Eagle Claw Kung Fu, also referred to as ying jow pai, is a style of Chinese martial arts primarily known for its gripping techniques (like that of an eagle claw) as well as its system of joint locks, takedowns, and pressure point strikes — all of which are representative of traditional Chinese grappling otherwise known as chin na. Like most ancient martial arts styles, the details of eagle claw kung fu's origins are mixed in myth and legend and stories passed down but never written, leading to shifting names and locations of practice with each story yeller.
However, most stories point to the Shaolin Temple as the origins of eagle claw kung fu. From there it was passed on through generations of families and also used Chinese military training. The creation of the eagle claw method is also often attributed to General Yue Fei, who lived and served during the time of conflict between the Song Dynasty and the Jurchen tribes of the Jin Dynasty. Generally speaking, Yue Fei practiced open-handed martial arts as a child as well as Chinese boxing, but it was the scholar Zhou Tong who trained at the Shaolin Temple who later taught Yue Fei all the necessary skills for battle including the various forms of internal and external martial arts.
The history is fuzzy, but there are other theories of Yue Fei having other teachers including Chen Guang. However, Zhou Tong was his most notable teacher, training him inside the temple itself — specifically "elephant style" which Yue Fei later adapted to create the 108 locking hands techniques, otherwise known as the Ying Sao or eagle hand. By the 18th century, Yue Fei had been accredited with the invention of xingyi quan which evolved into xiang xing quan which translates to "shape-mimicking fist." It was a fighting technique which emphasized the offensive and defensive actions of a certain animal.
Xiang xing quan became an umbrella term for any martial arts that mimicked the movements of animals during a fight, which is why there are so many kung fu variations named for different animals. For example, dragon, tiger, crane, panther, snake, horse, mantis, and so on.
Eagle claw kung fu is characterized by a system of 50 sequences of handwork that also include grappling techniques, joint locking, and the attack of pressure points. These 50 sequences incorporate the 108 hand locking techniques mentioned earlier, growing into a system of great transformation.
Upon making its way back to the Shaolin Temple after some time, the eagle claw way was blended with the Faan Tzi system by a monk named Lai Chin. The Fan Tzi system focused on elements of the lower body, including complicated footwork and sweeps. The hybrid system became known as Fan Tzi Ying Jow Moon and then later ying jow pai, or eagle claw. The eagle claw kung fu hybrid style has been passed down and is still practiced today, although there are very few that have achieved the level of master.