Hapkido Classes in Winter Garden
VI Levels is a MMA & Fitness Center Located in Winter Garden, Florida. We offer several on-going programs with multiple weekly classes for Kids starting at the age of 3. Choose from 3 of our on-going programs, for kids 3-5 years old we have Mighty Mites, our most popular program Youth is for Kids typically between 5-9 and our Teen program which the youngest can be about 10 years old. We don't focus so much on age but more skill.
We also have our Adult Program with Weekly classes and our Women's Self Defense Program. Along with our on-going programs you have a variety of Semi-Private and Private Programs to choose from. These programs are tailored to your needs and taught by one of our World Class or Celeberty Trainers.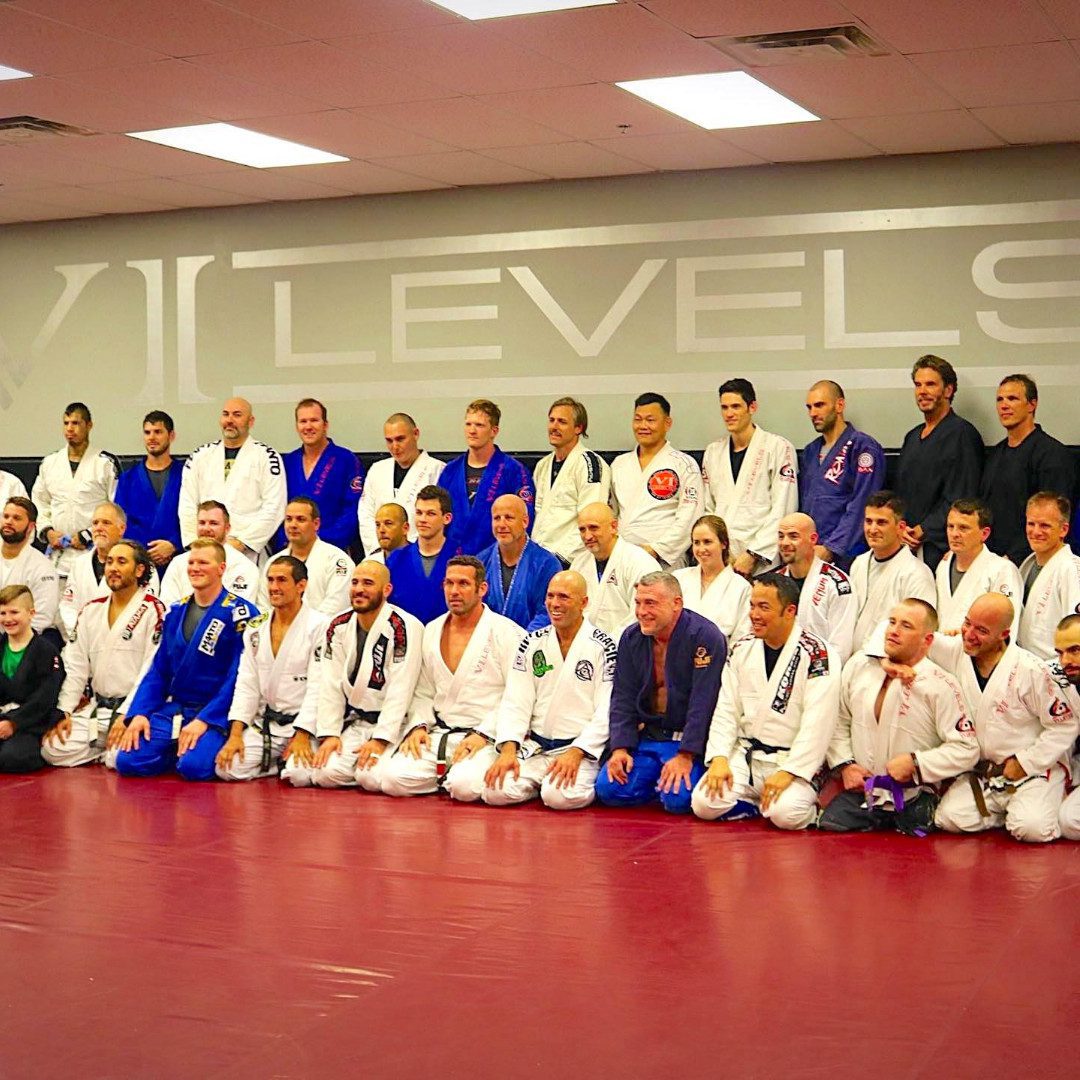 ---
About Hapkido Classes in Winter Garden
Hapkido is a Korean martial art characterized by striking, joint locks, grappling, throws, and dynamic kicking techniques. Unlike other traditional Korean martial arts like Tae Kwan Do, Tang Soo Do, etc., hapkido puts an emphasis on deflecting an opponent's attacks rather than utilizing forceful blocks.
The term hapkido is made up of three Korean words: Hap, meaning coordination of body and mind. Ki, meaning one's inner energy that is created and manifested through hap. And do, the self-control and discipline in life that's also necessary to create hap and ki.
Ki is especially important in Hapkido as it's a combination of meditation, breathing exercise, and stretching. Ki is what helps Hapkido practitioners to harness their inner energy to become more focused and flexible in both mind and body. It's also used to overcome the fears and anxieties of battle, or, everyday life.
Often referred to as the "anti-martial art," hapkido was designed to defend against and overcome an attacking opponent. With roots akin to Daito-Ryo Aiki-Jujitsu, the Korean martial art was formed in the 1950s by Choi Yong-Sool upon his return to Korea after World War II and after having lived in Japan for 30 years. In addition to striking, joint locks, throws, grappling and kicks, Hapkido also focuses on the use of traditional weapons. These weapons would include knives, swords, ropes, nunchaku (nunchucks), ji pang ee (cane), dan bong (short stick), joong bong (middle-length staff), and even guns.
Hapkido focuses on both long-range and close-range fighting techniques, with emphasis on the philosophies of hwa, won, and yu — harmony, circle, and water. In other words, there's a strict focus on circular motion, the redirection of force, and control over one's opponent. Through hapkido, practitioners seek to gain an advantage over their opponent or attacker through footwork and body positioning to leverage the other person's strength rather than attempt to match it in an effort to subdue them to keep them from causing harm. For this reason, hapkido is very popular among security officers training throughout the world.
While hapkido's primary focus is on practical self-defense, it also enables the practitioner to use extremely powerful force if necessary. Training takes place in a dojang (gymnasium) with training methods that vary each session and by skill level. Despite being predominantly a "soft" art, hapkido training is incredibly vigorous and demanding, allowing practitioners to develop strength and endurance over time.
In training, hapkido practitioners wear a dobok (uniform), which is usually white. There is also a ranking system using belts denoted by colors from white to black. Once a practitioner gets to black, there are six dans (degrees) in total they can earn as a senior-level student. It typically takes up to 20 years of practice to earn the 6th dan.