Jiu Jitsu Classes in Winter Garden
VI Levels is a MMA & Fitness Center Located in Winter Garden, Florida. We offer several on-going programs with multiple weekly classes for Kids starting at the age of 3. Choose from 3 of our on-going programs, for kids 3-5 years old we have Mighty Mites, our most popular program Youth is for Kids typically between 5-9 and our Teen program which the youngest can be about 10 years old. We don't focus so much on age but more skill.
We also have our Adult Program with Weekly classes and our Women's Self Defense Program. Along with our on-going programs you have a variety of Semi-Private and Private Programs to choose from. These programs are tailored to your needs and taught by one of our World Class or Celeberty Trainers.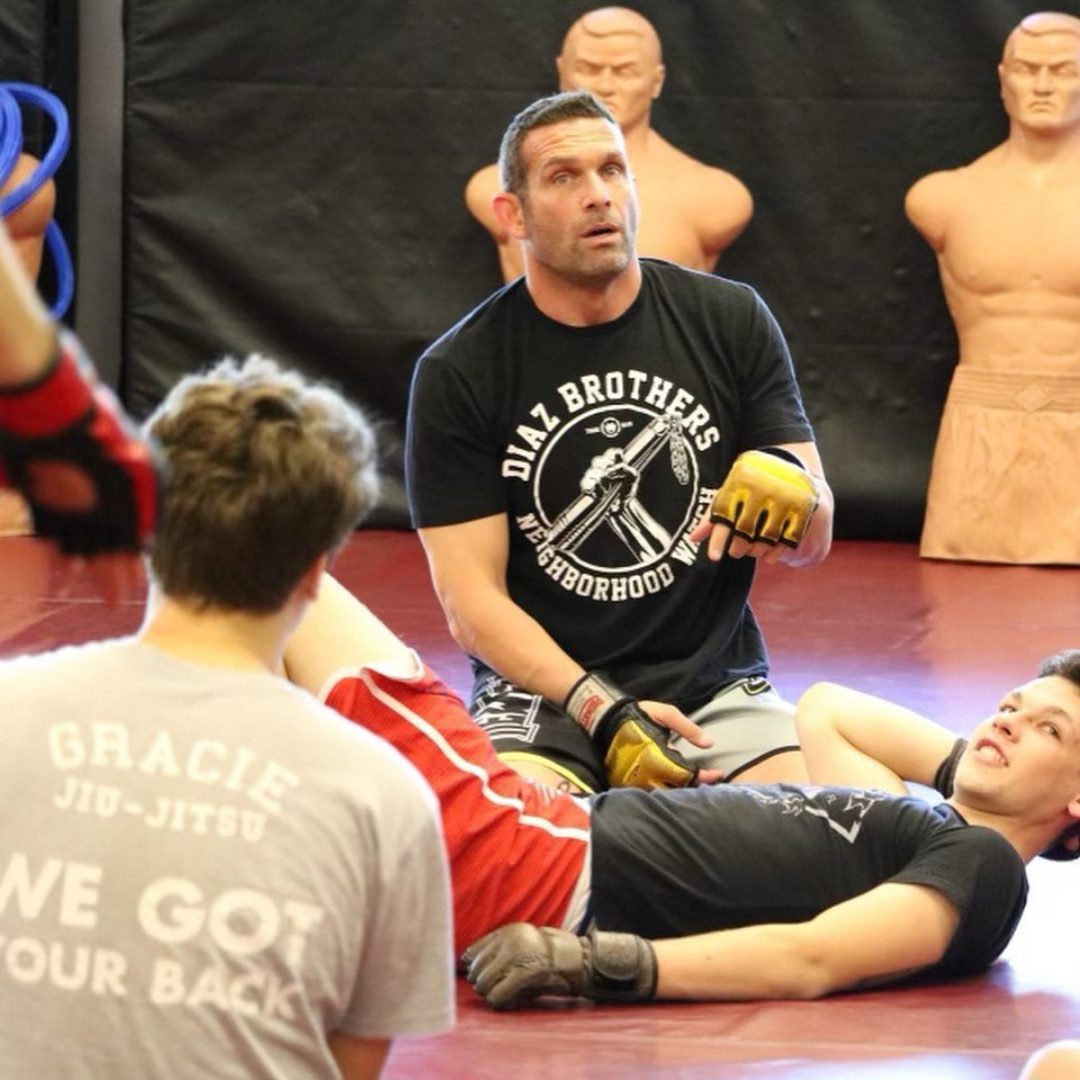 ---
About Jiu Jitsu Classes in Winter Garden
The gentle art of Brazilian jiu-jitsu (also written as jujitsu or jujutsu and often referred to as BJJ) is a martial art with Japanese origins. Just like Japanese jujutsu, Brazilian jiu-jitsu is based on ground fighting and submission holds with the objective of controlling one's opponent, using their momentum against them, and gaining the dominant position forcing them to submit. There are a number of techniques that BJJ uses to force an opponent into submission, including chokeholds and joint locks.
Brazilian jiu-jitsu was initially developed in 1920 by five Brazilian brothers — Carlos, Oswaldo, Gastão Jr., Goerge, and Hélio Gracie, otherwise known as the Gracie brothers. It was Carlos, however, who was first taught the traditional martial art Kodokan judo in 1917 by Mitsuyo Maeda, a celebrated judo instructor who traveled to Brazil in the early 1900s. After faithfully learning judo, Carlos opened the first Brazilian jiu-jitsu academy in 1925 naming it Gracie Jiu-Jitsu.
With all the brothers involved, they innovated on the techniques and teachings of judo and jujutsu, evolving these martial arts over time to become the BJJ that's so popular today. We mostly have Hélios Gracie to thank for these technical innovations, as Carlos began teaching him judo shortly after learning himself. However, Hélios was much smaller and weaker, and couldn't perform many of the judo techniques requiring strength. So, he and Carlos altered the techniques to use leverage rather than strength.
Now, the main differences between traditional Japanese jujutsu and Brazilian jiu-jitsu are the use of chokes, strangles, and joint locks to force an opponent into submission. Japanese jujutsu primarily focuses on throwing their opponents as well as striking, blocking, and joint manipulation with some strangulations and chokes.
Around the same time that the Gracie brothers opened their BJJ academy and began innovating and perfecting their art, another martial arts style known as vale tudo that was based on luta livre had become popular among Brazilians. Vale tudo translates to anything goes, and it was a style that matched fighters with different martial arts backgrounds to essentially put on a show, with cash prizes, of course.
The Gracie brothers brought their Brazilian jiu-jitsu to these vale tudo competitions and were only defeated a few times over decades of time. BJJ's superiority over the other arts displayed on the value tudo platform is what launched the new martial art's popularity in Brazil and quickly all over the world.
In essence, Brazilian jiu-jitsu is embodied by the concept that a smaller and seemingly weaker person can successfully defend themselves against someone who is much bigger and stronger. The science behind it is simply leveraging someone else's momentum against them to take them to the ground where they can be held and forced into submission.
Today, Brazilian jiu-jitsu is widely practiced and is especially popular among MMA fighters. BJJ sparring is commonly referred to as "rolling" as drills mostly consist of ground grappling, and practitioners typically wear a gi (uniform) and are ranked using a colored belt system. While various degrees of black belts are the highest and hardest to obtain, red belts are reserved for the exceptional grandmasters who live and breathe the art.