Judo Classes in Winter Garden
VI Levels is a MMA & Fitness Center Located in Winter Garden, Florida. We offer several on-going programs with multiple weekly classes for Kids starting at the age of 3. Choose from 3 of our on-going programs, for kids 3-5 years old we have Mighty Mites, our most popular program Youth is for Kids typically between 5-9 and our Teen program which the youngest can be about 10 years old. We don't focus so much on age but more skill.
We also have our Adult Program with Weekly classes and our Women's Self Defense Program. Along with our on-going programs you have a variety of Semi-Private and Private Programs to choose from. These programs are tailored to your needs and taught by one of our World Class or Celeberty Trainers.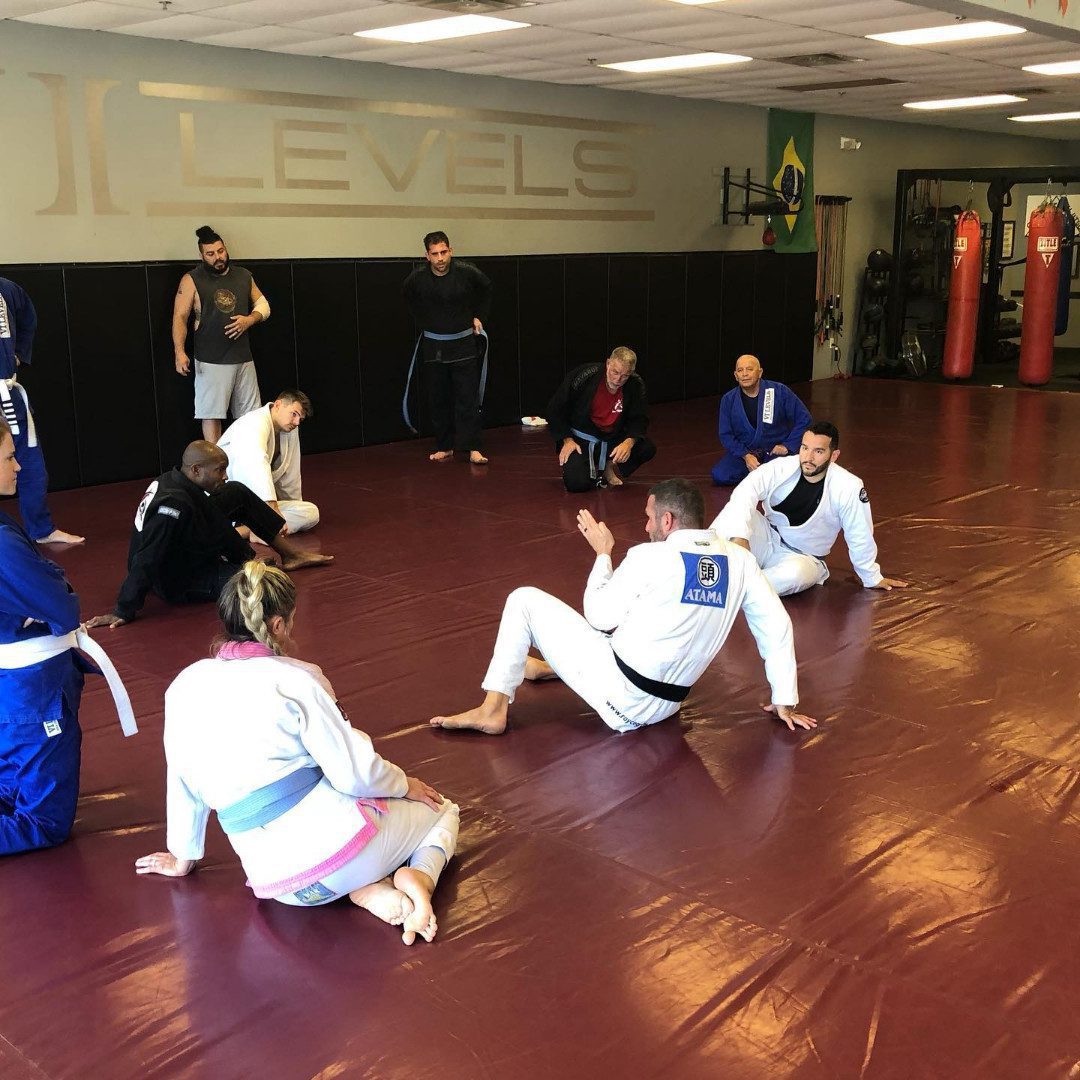 ---
About Judo Classes in Winter Garden
Judo, the gentle way, is a Japanese martial arts style characterized by unarmed combat created in 1882 by Jigoro Kano, aka, "the father of Judo." Judo is a very eclectic martial art that stems mostly from Tenjin Shinyo-ryu jujutsu and Kitō-ryu jujutsu with an emphasis on randori (free sparring) versus kata (choreographed sequence of movements, or form).
Judo rose in popularity thanks to its performance, which established dominance over the already established jujutsu schools competing in tournaments hosted by the Tokyo Metropolitan Police Department. Because of this, the department adopted the martial art as its primary form of combat and self-defense training.
Jujustu (now often referred to as Jiu-Jitsu) is an umbrella term for the family of Japanese martial arts styles for close combat that can be used in defense or an offensive manner to subdue or even kill armed or unarmed attackers. For a while, Judo was referred to as Kano Jujutsu or Kano Ryu to help differentiate it from the rest of the Jujutsu schools at the time.
Judo practitioners are referred to as judokas and the uniforms they wear are called judogi, which include a belt used to denote kyū (student) and dan (master) ranks. The colored belt system to demonstrate a practitioner's ranking was also developed by Jigoro Kano and has been used throughout most forms of martials arts since. Judo is also practiced in a dōjō, which is traditionally a place for immersive learning and meditation.
In competitive Judo, the objective is to throw your opponent, immobilize them by pinning them to the ground or force them to submit by means of a joint lock or choke. Strikes are also utilized as are weapons. However, weapons are only involved in pre-arranged katas. Judo practitioners don't typically train with weapons and they're illegal in both competition and free practice.
Judo's philosophy revolves around two main principles: Seiryoku-Zento (the maximum and efficient use of energy) and Jita-Kyoei (mutual welfare and benefit). Judo's philosophy and subsequent method of teaching later became the model for many other modern Japanese martial arts that also developed based on the teachings of koryū (traditional martial arts schools). Judo also influenced a number of other martial arts around the world including Krav Maga, sambo, Brazilian jiu-jitsu, hapkido, and ARB (Russian army hand-to-hand combat), among other close-combat forms such as shoot wrestling, close-quarters combat (CQC), MMA, and submission wrestling.
Judo has one international governing body known as the International Judo Federation (IJF), and practitioners from all over the world can compete in the IJF professional circuit. It also made its way into the Olympic Games in 1964 in Tokyo, and while it was not included in the Olympic Games of 1968 in Mexico City, it returned for the 1972 Games in Munich for good.