Krav Maga Classes in Winter Garden
VI Levels is a MMA & Fitness Center Located in Winter Garden, Florida. We offer several on-going programs with multiple weekly classes for Kids starting at the age of 3. Choose from 3 of our on-going programs, for kids 3-5 years old we have Mighty Mites, our most popular program Youth is for Kids typically between 5-9 and our Teen program which the youngest can be about 10 years old. We don't focus so much on age but more skill.
We also have our Adult Program with Weekly classes and our Women's Self Defense Program. Along with our on-going programs you have a variety of Semi-Private and Private Programs to choose from. These programs are tailored to your needs and taught by one of our World Class or Celeberty Trainers.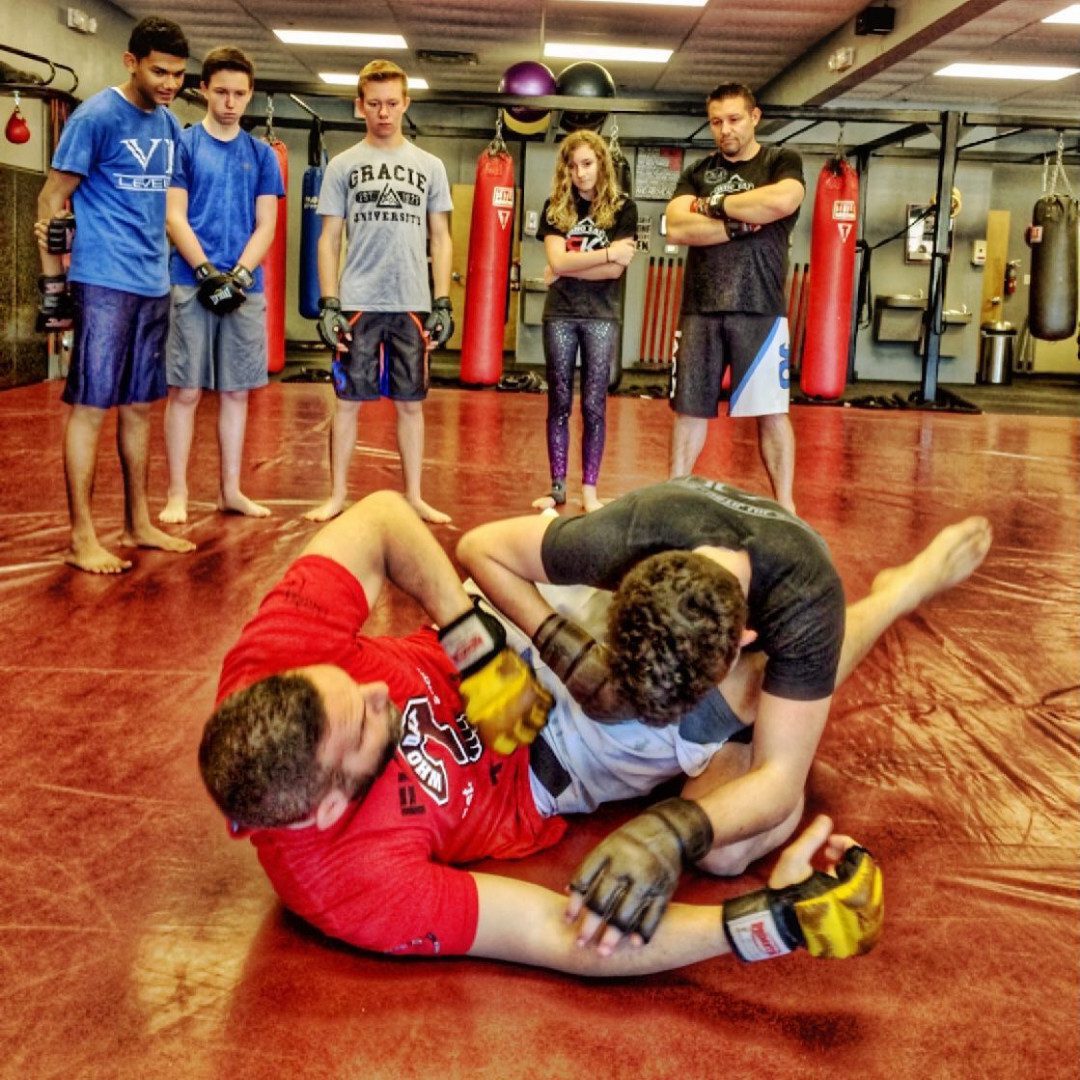 ---
About Krav Maga Classes in Winter Garden
Krav Maga is a modern, effective, and dynamic self-defense fighting practice. It is designed for practical and intuitive use for people of all sizes, shapes, and ages. Its techniques are hinged upon an individual's natural instincts and their ability to develop skills quickly and effectively, with the goal of turning those skills into reflexes. Ultimately, Krav Maga is meant to enable its students to address and counter attacks in most scenarios so they may protect themselves and remain safe, even during the most brutal of attacks.
Krav Maga is actually the Hebrew term for "contact combat." It was developed in the 1950s combining the techniques and philosophies of various martial arts — especially those with a strict purpose for fight training. The martial art was designed by Imi Lichtenfeld, who practiced boxing, grappling, and other forms of martial arts from a young age. Originally, Krav Maga was meant to be taught to the Israeli Defense Forces for training military personnel in hand-to-hand combat. It therefore encompasses a "no-holds-barred" mentality and forgoes the ceremonial and ritualistic aspects of most traditional martial arts.
In Krav Maga, punches, kicks, knees, elbows, and grappling techniques are utilized for self-defense. It also utilizes headbutts, groin strikes, eye gouges, throat strikes, and strikes to the back of the head — although these types of strikes are illegal in sanctioned competitions, for obvious reasons. It's a very unique martial art style as its purpose is to bring individuals to a high level of proficiency in hand-to-hand combat in a short period of time.
The philosophy behind Krav Maga is deeply rooted in efficiency, aggression, and most importantly, survival. It involves some traditional elements of martial arts practices, such as katas, forms, and rules for competition, with the main rule being survival by any means necessary.
Of course, just like most martial arts, Krav Maga also teaches that the best way to win a fight is to avoid getting into a fight in the first place, which is why the art also explores de-escalation techniques to learn how to avoid conflict. When conflict is unavoidable, it teaches you to use everything at your disposal to neutralize the threat while remaining calm.
The key principles enforced in Krav Maga include: Identifying the immediate threat, using your body's natural reaction to your advantage, defending and counter attacking simultaneously, aggressively targeting the most vulnerable areas, and utilizing technique over strength.
Students of Krav Maga learn single defenses that work for multiple types of attacks, including attacks that involve weapons like guns, knives, and blunt objects. In addition to learning how to survive an attack, Krav Maga also teaches people awareness and prevention techniques, as well as how to perform better under stress. Once an individual masters the basics of Krav Maga, they will train to manage multiple attacks that occur simultaneously and how to navigate more complicated situations standing upright and on the ground.
Public instruction of Krav Maga began in the late 70s, and today multiple forms are taught, including self-defense for civilians, de-escalating, detaining, and arresting for law enforcement, and of course, standard practices for military forces.