Kung Fu Classes in Winter Garden
VI Levels is a MMA & Fitness Center Located in Winter Garden, Florida. We offer several on-going programs with multiple weekly classes for Kids starting at the age of 3. Choose from 3 of our on-going programs, for kids 3-5 years old we have Mighty Mites, our most popular program Youth is for Kids typically between 5-9 and our Teen program which the youngest can be about 10 years old. We don't focus so much on age but more skill.
We also have our Adult Program with Weekly classes and our Women's Self Defense Program. Along with our on-going programs you have a variety of Semi-Private and Private Programs to choose from. These programs are tailored to your needs and taught by one of our World Class or Celeberty Trainers.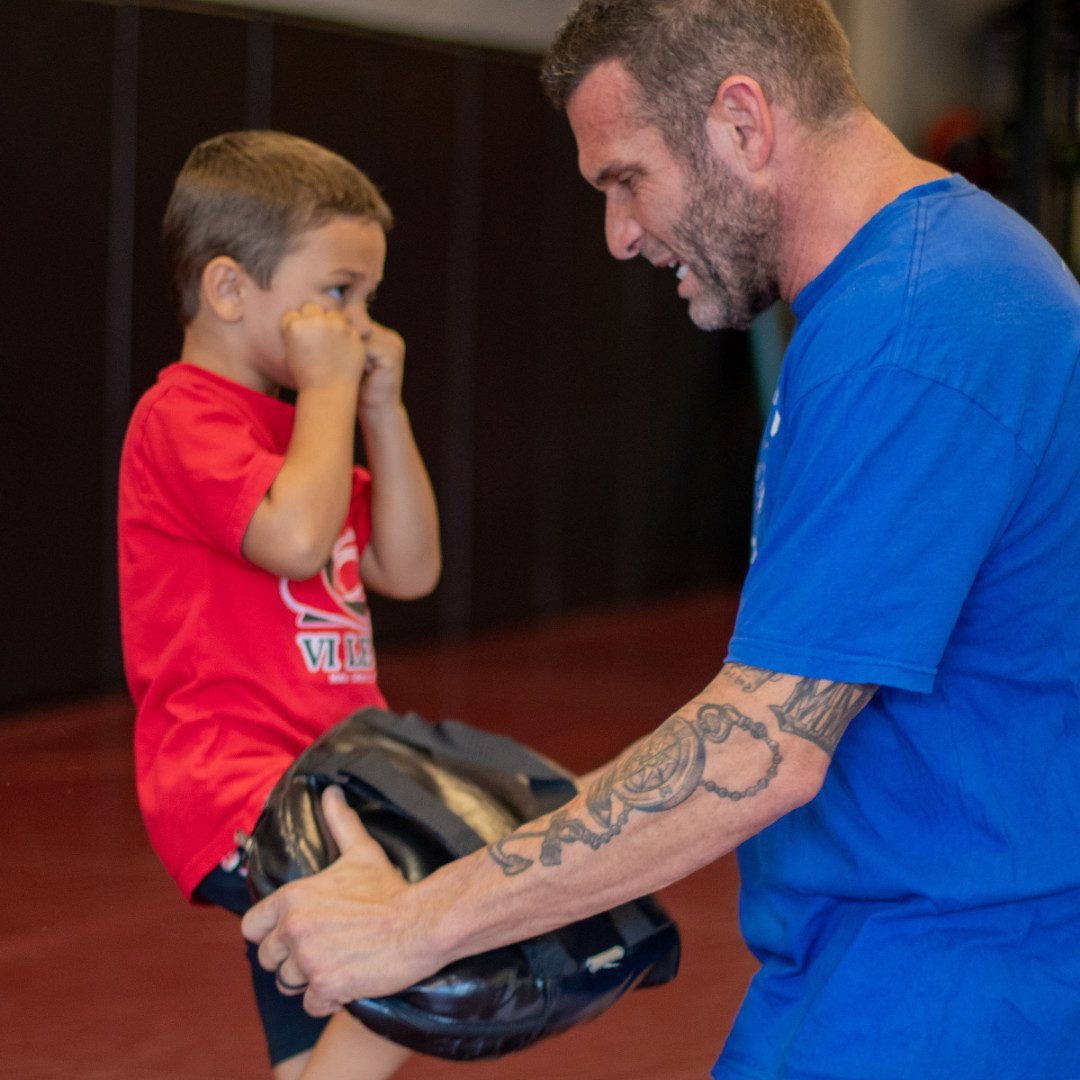 ---
About Kung Fu Classes in Winter Garden
Kung Fu is both a misunderstood and unique martial art as it encompasses many Chinese martial arts styles in one. Kung Fu training teaches self-defense through various kicks, pivots, punches, and more while improving one's flexibility, strength, and concentration. It is also referred to as Wu Shu. Wu means war and shu means art, which means the art of war, as various forms of Chinese martial arts were practiced and used during times of war.
Kung Fu itself is a Chinese phrase that translates to a skill learned over time. The martial art's history, while difficult to accurately trace, is theorized to have originated around the time of the Zhou Dynasty between 1111 and 255 BC which overlaps with the Shao Dynasty. In the 5th century BC, Kung Fu was practiced by Daoists, with a focus on imitating the fighting styles and postures of animals. This is how the five basic foot positions of the martial arts came to be, which include the dragon, snake, leopard, tiger, and crane. Of course, there are hundreds of styles of Kung Fu that employ various animal postures.
Due to the animal postures, historians believe that these various Chinese martial arts that came to be Kung Fu initially developed among hunters who needed to defend themselves in the forests. By the time of the Xia Dynasty, Kung Fu had formed into a fighting system used during warfare. With each new dynasty, Kung Fu saw another transformation in the type of techniques, focus, and even weapons that would be incorporated.
Essentially, anything that requires patience, practice, energy, study, discipline, and time to compete is referred to as Kung Fu in China — even if it's not a martial art. Now there are various styles of Kung Fu as a martial art, including Shaolin Kung Fu, Wing Chun, Tai Chi, and so on. Each has its own set of principles and techniques, as well as forms of trickery.
Of all the different forms of these Chinese martial arts, Tai Chi is among one of the most popular styles of Kung Fu. Its focus is more internal as it's practiced as a meditative and gentle form of exercise that still has an emphasis on self-defense. Wing Chun is said to be a very powerful and the most direct form of Kung Fu as it puts an emphasis on technique, while Shaolin Kung Fu is the most widespread style, distinguished by quick and forceful movements. Shaolin Kung Fu also makes use of weapons, such as staffs and spears made of bamboo.
Today, the various forms of Kung Fu are practiced all over the world for fitness, self-defense, weapons training, meditation, and competition.