Luta Livre Classes in Winter Garden
VI Levels is a MMA & Fitness Center Located in Winter Garden, Florida. We offer several on-going programs with multiple weekly classes for Kids starting at the age of 3. Choose from 3 of our on-going programs, for kids 3-5 years old we have Mighty Mites, our most popular program Youth is for Kids typically between 5-9 and our Teen program which the youngest can be about 10 years old. We don't focus so much on age but more skill.
We also have our Adult Program with Weekly classes and our Women's Self Defense Program. Along with our on-going programs you have a variety of Semi-Private and Private Programs to choose from. These programs are tailored to your needs and taught by one of our World Class or Celeberty Trainers.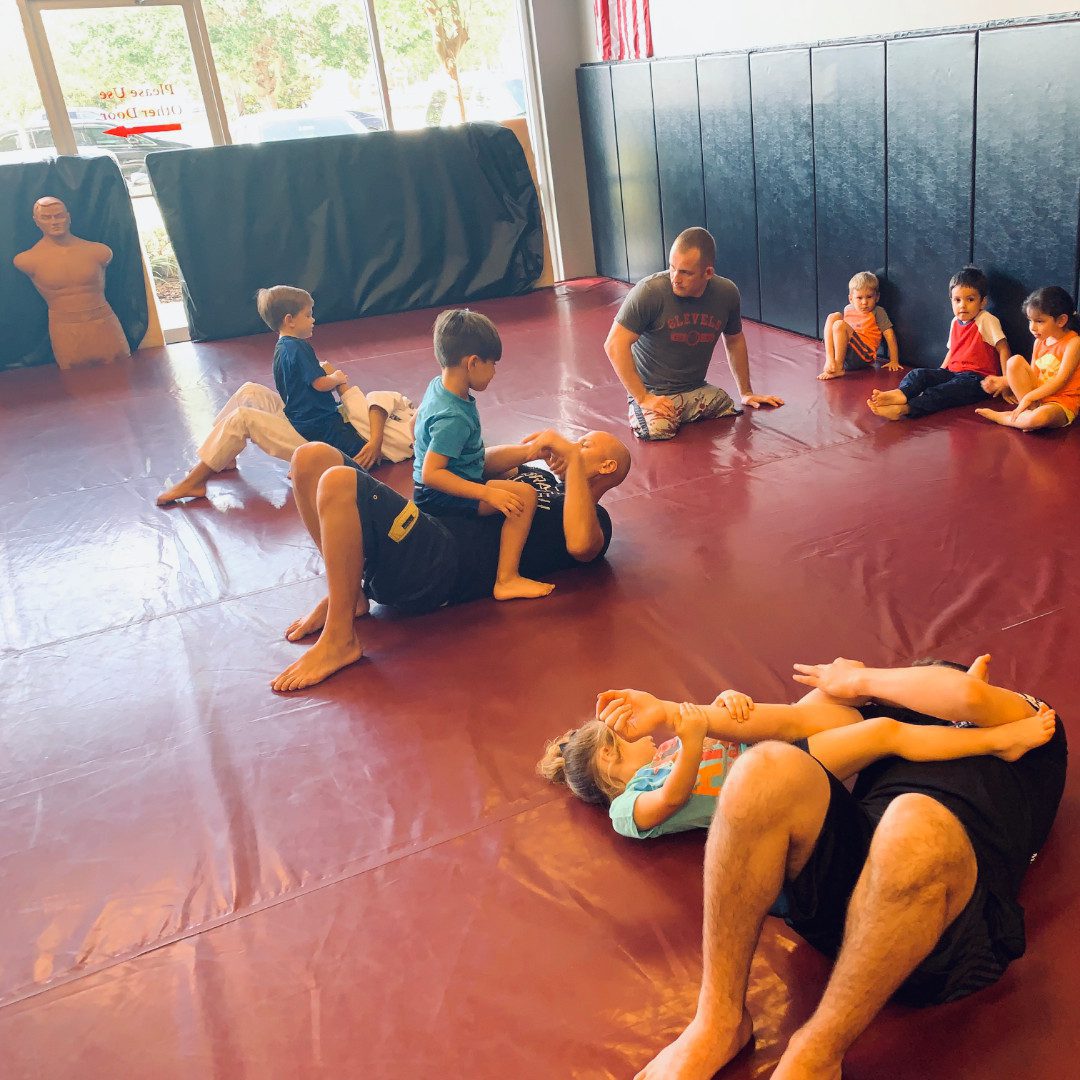 ---
About Luta Livre Classes in Winter Garden
Luta Livre Brasileira (Brazilian freestyle fighting), or luta livre, is a martial arts and combat sport originally created by Euclydes Hatem in Rio de Janeiro, Brazil in 1927. Luta livre is primarily a mixture of catch wrestling and judo that also utilizes chokes and striking using the hands, feet, knees, and elbows. Luta livre was once described as the combat sport for "children who couldn't afford a gi," emphasizing a connection to Brazilian jiu-jitsu.
Hatem, also referred to as "Tatu," went on to challenge many fighters in vale tudo competitions to pioneer luta livre. His most notable fight was against George Gracie, during which he won by way of a bent arm lock. This win against the Brazilian jiu-jitsu legend was an incredible accomplishment for Hatem and the art of luta livre, which also sparked a great life-long rivalry as the Gracie family claimed there was rule-breaking and cheating on Hatem's part.
There are two styles of luta livre: Esportiva (sporting) and vale tudo (anything goes). Both styles are no-gi and only in esportiva competitions are grappling techniques the only techniques fighters can use to subdue their opponents. Vale tudo, on the other hand, includes all kinds of techniques such as clinching, striking, and kicking, although ground fighting and submissions are still the main elements. Today, luta livre has been somewhat reformed and is now typically referred to as either luta livre submission or luta livre esportiva to denote the style being trained and fought.
Unfortunately, luta livre fizzled out in popularity as there was a lack of central leadership in regards to putting effort into promoting it. Additionally. Brazilian jiu-jitsu continued to grow bigger and more popular, overshadowing luta livre indefinitely. As the Gracie family worked to spread awareness of their art, luta livre remained limited to Rio de Janeiro and Manaus, among a few other smaller areas in Brazil.
However, luta livre practitioners still responded to the vale tudo and UFC-style events cropping up in Brazil, the United States, and even Japan. There were many notable luta livre fighters, including Marco Ruas, Hugo Duarte, Pedro Otávio, Johil de Oliveira, and Eugenio Tadeu who exceeded in representing value tudo and luta livre, despite garnering mixed results in their competitions.
Many luta livre fighters moved on from their original camps to train jiu jitsu in hopes for more success in their fighting careers, which was a hard blow to luta livre as a whole. Also during this time, Brazilian jiu-jitsu developed a no-gi style of training, eliminating the primary difference between the two arts, which was another nail in the coffin for luta livre.
A lot of work has been done to preserve the art of luta livre in hopes of a resurgence. In 2017 the Confederação Brasileira de Luta Livre Esportiva (the Brazilian Confederation of Luta Livre Esportiva) was founded to officially organize and promote the sport, and since then, luta livre has become a niche combat sport in Europe — especially Germany.