MMA Classes in Winter Garden
VI Levels is a MMA & Fitness Center Located in Winter Garden, Florida. We offer several on-going programs with multiple weekly classes for Kids starting at the age of 3. Choose from 3 of our on-going programs, for kids 3-5 years old we have Mighty Mites, our most popular program Youth is for Kids typically between 5-9 and our Teen program which the youngest can be about 10 years old. We don't focus so much on age but more skill.
We also have our Adult Program with Weekly classes and our Women's Self Defense Program. Along with our on-going programs you have a variety of Semi-Private and Private Programs to choose from. These programs are tailored to your needs and taught by one of our World Class or Celeberty Trainers.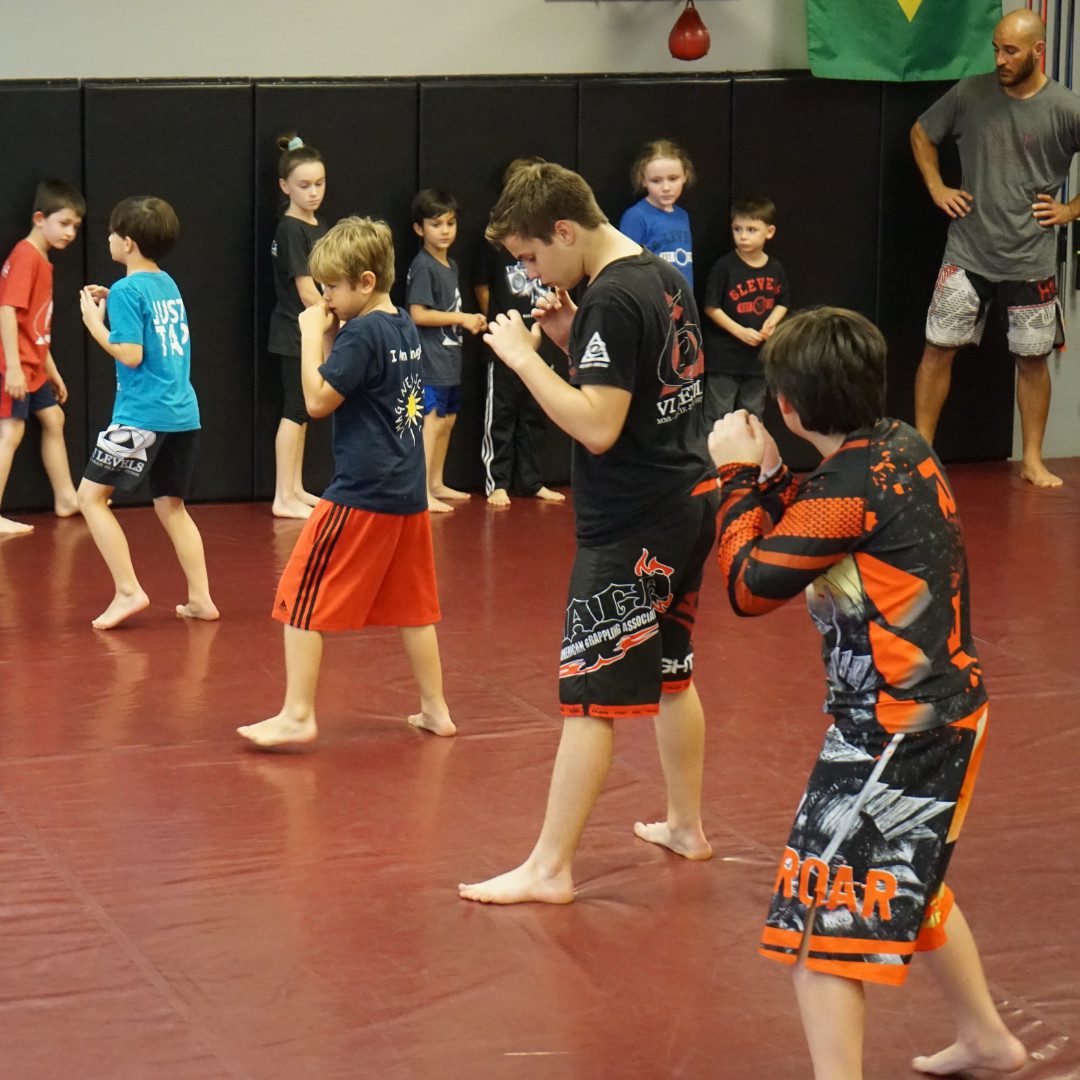 ---
About MMA Classes in Winter Garden
MMA, also referred to as cage fighting or ultimate fighting, stands for mixed martial arts. MMA is a modern and full-contact combat sport that utilizes striking, grappling, and ground fighting. The martial arts disciplines that generally make up MMA as a whole most commonly include Muay Thai, Jiu Jitsu, wrestling, boxing, Judo, and Karate, although there are various other disciplines that can be trained for a more well-rounded style of fighting.
The term "mixed martial arts" was first documented in use in 1993 by Howard Rosenberg, a TV critic who coined the terminology during his review of the UFC 1 event — the first UFC event in history. However, despite the newterminology and the sport's global fanbase, MMA is not the first of its kind in regard to combining different martial arts styles for competition.
MMA actually dates all the way back to ancient Greece and ancient China, during what historians refer to as the Classical Antiquity period.
In Ancient China, MMA was called Leitai, and it combined different styles of Kung Fu, boxing, and wrestling. It also often incorporated weapons. Leitai would take place in an elevated fighting arena without railings where bare-knuckle fighters would battle in front of judges and an audience. Fighters would lose if they surrendered, were forced off the arena, or were incapacitated. Winners would remain on stage to be challenged by others, which would go until there were no more challengers.
Leitai first appeared during the Song Dynasty, however, other ancient variations have been traced back as far as the Qin Dynasty.
In Ancient Greece, MMA was fought as the art of Pankration, which translates to all force. Pankration was arguably the most popular ancient olympic sport that combined wrestling and boxing, and its only rules were no biting, eye-gouging, or attacking the genitals. Pankration fighters were referred to as pankratiasts, and they would fight until one opponent signaled submission by raising their finger or until one opponent was knocked unconscious.
Pankratiasts did not fight to the death, although serious injuries and deaths were not uncommon. There's also evidence of similar mixed combat sports in Ancient Egypt, India, and Japan.
During the mid-nineteenth century, combat sports resurfaced becoming popular once again, leading to a very large number of mixed styles. One of the first examples of this was the 1850s French mixed style Savate, which was very similar to kickboxing.
In the late nineteenth century, catch wrestling became popular for a while, as did Bartitsu, both of which were blends of different wrestling styles and different combat sports, respectively. By the 1920s, the Russian martial art of Samboappeared in the Soviet Union, while Vale Tudo appeared in Brazil, both combining different styles of striking, grappling, and wrestling.
All these different mixtures of combat sports from around the globe fall under the umbrella term of mixed martial arts. However, they are still very much distinct from modern MMA concerning the styles involved and the rules and regulations.