Muay Thai Classes in Winter Garden
VI Levels is a MMA & Fitness Center Located in Winter Garden, Florida. We offer several on-going programs with multiple weekly classes for Kids starting at the age of 3. Choose from 3 of our on-going programs, for kids 3-5 years old we have Mighty Mites, our most popular program Youth is for Kids typically between 5-9 and our Teen program which the youngest can be about 10 years old. We don't focus so much on age but more skill.
We also have our Adult Program with Weekly classes and our Women's Self Defense Program. Along with our on-going programs you have a variety of Semi-Private and Private Programs to choose from. These programs are tailored to your needs and taught by one of our World Class or Celeberty Trainers.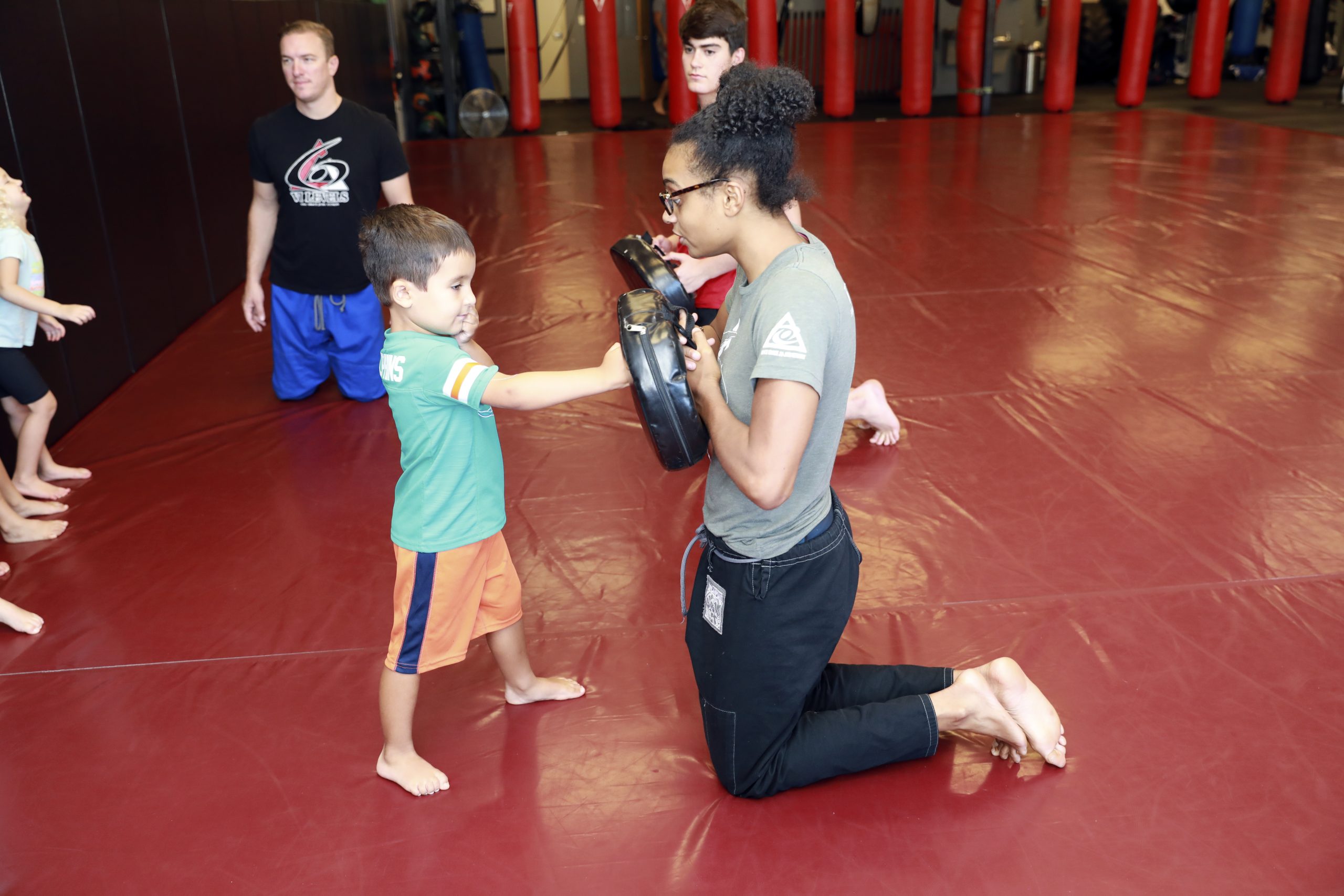 ---
About Muay Thai Classes in Winter Garden
Muay Thai, which translates to "Thai boxing" is the national sport of Thailand and the way of life for its people. Muay Thai is considered to be one of the deadliest martial arts in the world. It's also one of the most popular martial arts practiced throughout the world.
Muay Thai is commonly known as the art of eight limbs because it makes use of eight direct contact points — the elbows, knees, punches (fists), and kicks (shins). The martial art dates all the way back to the 13th century during the time of the Sukhothai Kingdom, where it was practiced for its use in warfare. This is also when it was known as Muay Boran, or, Toi Muay.
Muay Boran is actually used to collectively describe all the ancient self-defense and striking techniques of the Thai people for use during warfare. It wasn't until the 1930s that Muay Boran and Muay Thai officially split into two separate martial arts, due to it becoming more of a combat sport for spectators with more rules to keep fighters safe thanks to the influence of English boxing. For example, Muay Boran did not use gloves of any kind. Instead, Muay Boran fighters would wrap their hands with rope, which is another name for it is Muay Kard Cheuk — boxing with rope.
Muay Thai is a stand-up striking sport, where two fighters come together in a ring throwing their punches, elbows, knees, and kicks. In addition to striking, clinching, sweeps, and throws are also utilized. Unlike other combat sports, Muay Thai fights often begin with a dance ritual known as Wai Kru Ram Muay (sometimes just referred to as the Wai Kru) to pay respects to one's mentor.
Fighters also traditionally wear a Mongkon (traditional headdress) along with Pra Jiads (traditional armbands). The Mongkon symbolizes respect and loyalty, and is given by the fighter's Kru (teacher) once a student has proven themself worthy. The Pra Jiad is believed to grant good luck and protection to the wearer, especially during wartime as it contains a blessing.
The Mongkon is removed after the Wai Kru has been performed and before the fight begins while the Pra Jiads are worn during the fight to maintain the fighter's luck. Additionally, traditional Samara music is played throughout the fight.
Muay Thai rules vary by level. For example, amateur fights do not usually include elbows, sweeps, or throws, and only last three rounds with two minutes in between each round. Professional fights go for five rounds, and allow all strikes with the exception of knees to the head. Fighters must also wear six-ounce gloves in the ring, however, shin guards are only worn during amateur fights.
Muay Thai also does not have a ranking or grading system. However, many modern-day schools like to use colored Pra Jiads to honor their students and to demonstrate their students' places in class as well as how far they have come since their first class.