Sambo Classes in Winter Garden
VI Levels is a MMA & Fitness Center Located in Winter Garden, Florida. We offer several on-going programs with multiple weekly classes for Kids starting at the age of 3. Choose from 3 of our on-going programs, for kids 3-5 years old we have Mighty Mites, our most popular program Youth is for Kids typically between 5-9 and our Teen program which the youngest can be about 10 years old. We don't focus so much on age but more skill.
We also have our Adult Program with Weekly classes and our Women's Self Defense Program. Along with our on-going programs you have a variety of Semi-Private and Private Programs to choose from. These programs are tailored to your needs and taught by one of our World Class or Celeberty Trainers.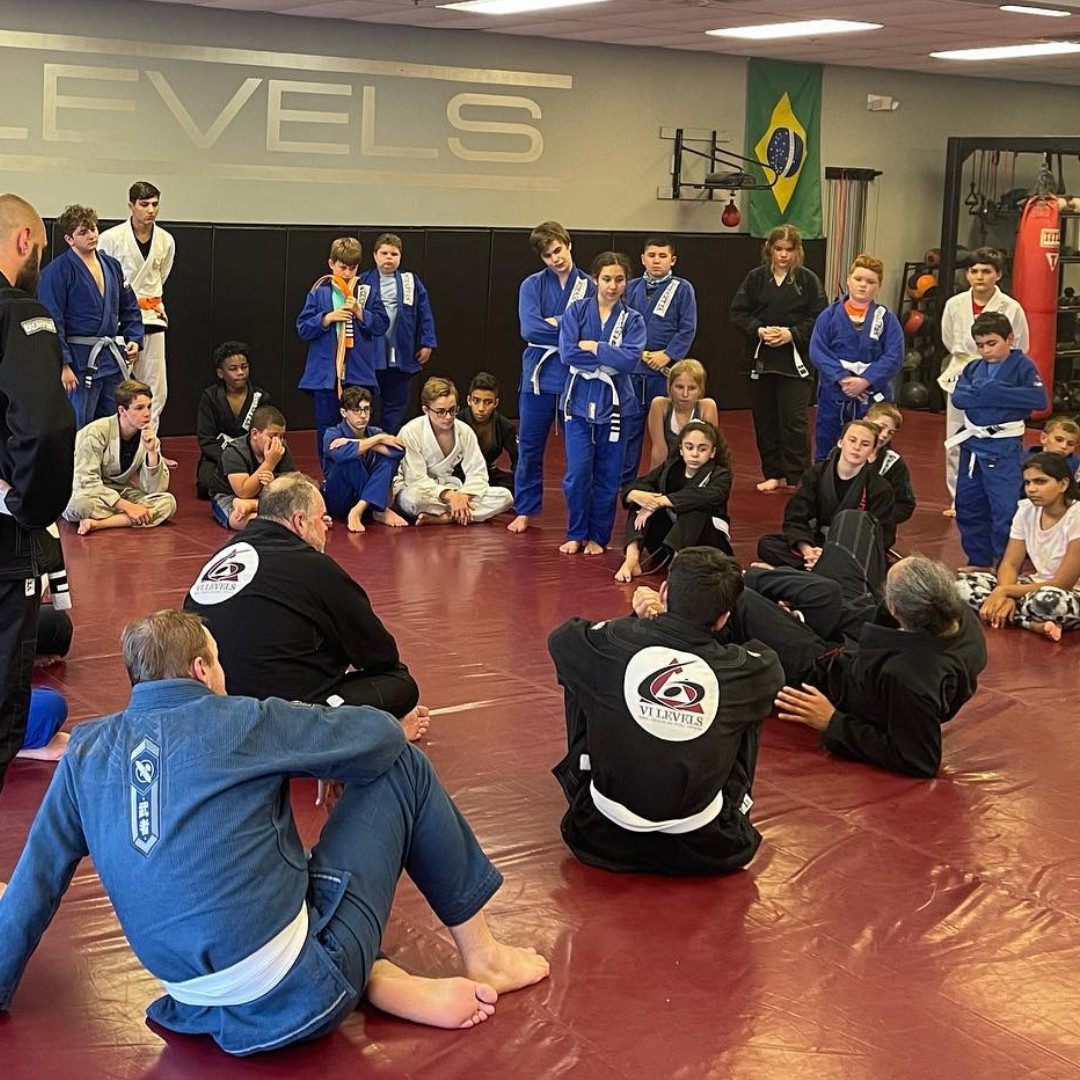 ---
About Sambo Classes in Winter Garden
Sambo is a Russian martial art and combat sport that was used by the Society Red Army in the early 1920s. The word sambo comes from the Russian acronym: Samozaschita Bez Oruzhiya which translates to "self-defense without weapons." Of course, at the time of its development it wasn't called sambo, but simply self-defense without weapons, and in the West catch wrestling. The goal was to combine the most effective martial arts styles to improve hand-to-hand combat during wartime.
The martial art is similar in many ways to judo and jujutsu, while also incorporating various types of wrestling and other self-defense systems. It's also recognized by the UWW as a style of amateur wrestling. Its beginning is mostly accredited to Vasili Oshchepkov, a Soviet martial arts expert who served as an intelligence officer during both the Tsarist and Soviet periods.
Oshchepkov got his start in martial arts when he studied judo at the Kodokan Judo Institute in Tokyo where he became the first Russian to ever receive a second dan (senior-level degree ranking) in the art. From there he went on to develop sambo self-defense techniques which were used by the Soviet Red Army and Russian intelligence services. He ended up dying in prison at the age of 45 as a result of Stalin's purges in 1937, during which Oshchepkov was accused of being a Japanese spy.
However, two of his students, Viktor Spiridonov and Anatoly Kharlampley continued to pioneer the art, developing two different styles which eventually became blended becoming known as sambo. Compared to Oshchepkov's style which was mostly considered to be free wrestling at the time in Russia, Spiridonov's style was much less aggressive and less strength-dependent due to injuries he sustained during World War I, which is said to have given the art its techniques concerning leverage.
By 1938, sambo became recognized as an official sport by the USSR All-Union Sports Committee. After being recognized by UWW and other organizations, sambo made its way to becoming an Olympic sport by 1975.
Sambo has several features in common with mixed martial arts as fighters are allowed to kick, punch, grapple, carry out ground submissions, flip their opponents over and pick them up and throw them down again. The objective of sambo is to pin down your opponent on the ground until they submit or tap out.
The sambo fighter's kurtka (uniform) is also inspired by the jiu-jitsu gi, but with plates in the shoulders of the jacket that allow for opponents to grab to perform specific techniques that aren't necessarily possible in judo or jiu-jitsu. These jackets are either blue or red and are paired with wrestling-style shorts and shoes to match. Lastly, sambo's ranking system is based on the wrestling ranking system used in Russia. Rankings are given by various sports organizations for achievements in competition.