Tactical Jiu Jitsu Classes in Winter Garden
VI Levels is a MMA & Fitness Center Located in Winter Garden, Florida. We offer several on-going programs with multiple weekly classes for Kids starting at the age of 3. Choose from 3 of our on-going programs, for kids 3-5 years old we have Mighty Mites, our most popular program Youth is for Kids typically between 5-9 and our Teen program which the youngest can be about 10 years old. We don't focus so much on age but more skill.
We also have our Adult Program with Weekly classes and our Women's Self Defense Program. Along with our on-going programs you have a variety of Semi-Private and Private Programs to choose from. These programs are tailored to your needs and taught by one of our World Class or Celeberty Trainers.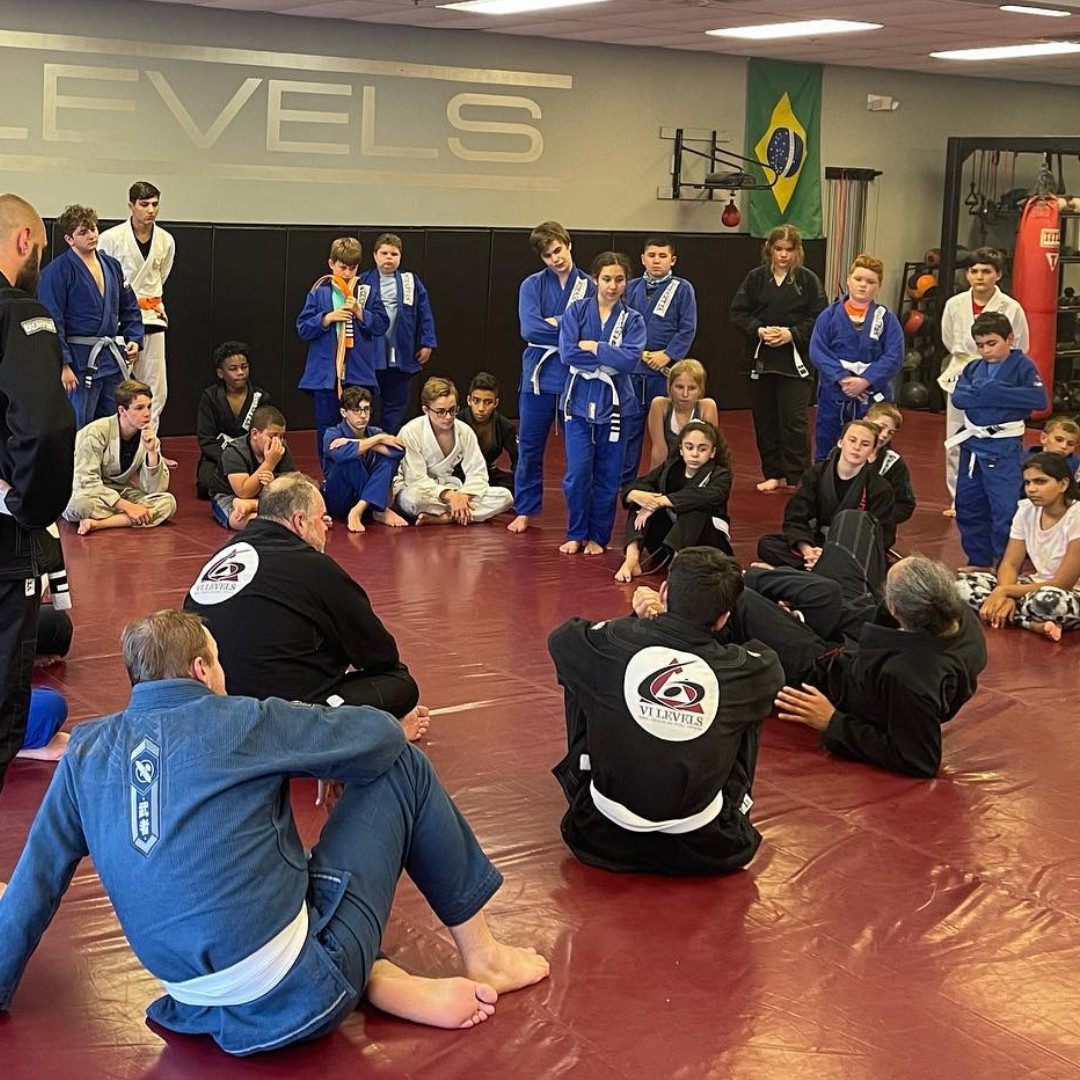 ---
About Tactical Jiu Jitsu Classes in Winter Garden
Tactical jiu-jitsu (TJJ) is a unique combination of martial arts, military, and law enforcement self-defense and combat strategies. TJJ was designed as a comprehensive "street-oriented" mixed martial art style to use primarily for self-defense. Also referred to as Gracie Survival Tactics, tactical jiu-jitsu was born out of Brazilian jiu-jitsu shortly after the UFC took the world by storm in the early 90s.
When people from all over the world recognized that Brazilian jiu-jitsu was the best system for giving individuals the most realistic chance against larger and even more athletic opponents, law enforcement and the military became interested in using it for themselves. Soon enough, the Gracie family took the time to extract the most effective and simplest techniques from their practice to address the most common risk situations facing law enforcement professionals and soldiers.
While the objective of jiu-jitsu as a whole is to "takedown" one's opponent, the culture of the art as well as its objectives needed to shift in order to apply to law enforcement and military personnel. Grappling isn't always the answer in life-threatening situations, and so tactical jiu-jitsu boils down to five pillars of strategy: De-escalation, quick and effective decision making, mission-specific tactics, injury reduction for all parties involved, and community trust-building.
Keeping these pillars in mind, the objectives of tactical jiu-jitsu revolve around leveraging the least amount of force possible to neutralize immediate threats. This also means training the brain to make sound decisions by avoiding "Amygdala Hijack" which is essentially when a loss of control is experienced during high-stress situations. Tactical jiu-jitsu teaches how to calmly and effectively manage these high-stress physical encounters so individuals can better control their cognitive function.
In regard to mission-specific tactics, the most effective techniques geared towards self-defense are put into practice. This is because many traditional Brazilian jiu-jitsu moves will either increase liability for law enforcement officers or be completely ineffective. These techniques are also control-based to reduce training injuries as well as the potential injuries that can occur to either side out on the street. Training also involves the use of tactical gear, such as body armor and duty belts to mimic real-life scenarios.
Lastly, tactical jiu-jitsu is also taught with "educated suspects" in mind. MMA has become the fastest-growing sport in the world, which means the general public's knowledge of at least basic fighting techniques is very high. It is highly likely that an officer of the law will have to confront a suspect with martial arts training. This is especially true for military personnel in the field. That's why tactical jiu-jitsu is designed to supply its practitioners with the skills to neutralize threats, retain weapon control, achieve an advantageous position, and leverage the appropriate force.