Tae Kwon Do Classes in Winter Garden
VI Levels is a MMA & Fitness Center Located in Winter Garden, Florida. We offer several on-going programs with multiple weekly classes for Kids starting at the age of 3. Choose from 3 of our on-going programs, for kids 3-5 years old we have Mighty Mites, our most popular program Youth is for Kids typically between 5-9 and our Teen program which the youngest can be about 10 years old. We don't focus so much on age but more skill.
We also have our Adult Program with Weekly classes and our Women's Self Defense Program. Along with our on-going programs you have a variety of Semi-Private and Private Programs to choose from. These programs are tailored to your needs and taught by one of our World Class or Celeberty Trainers.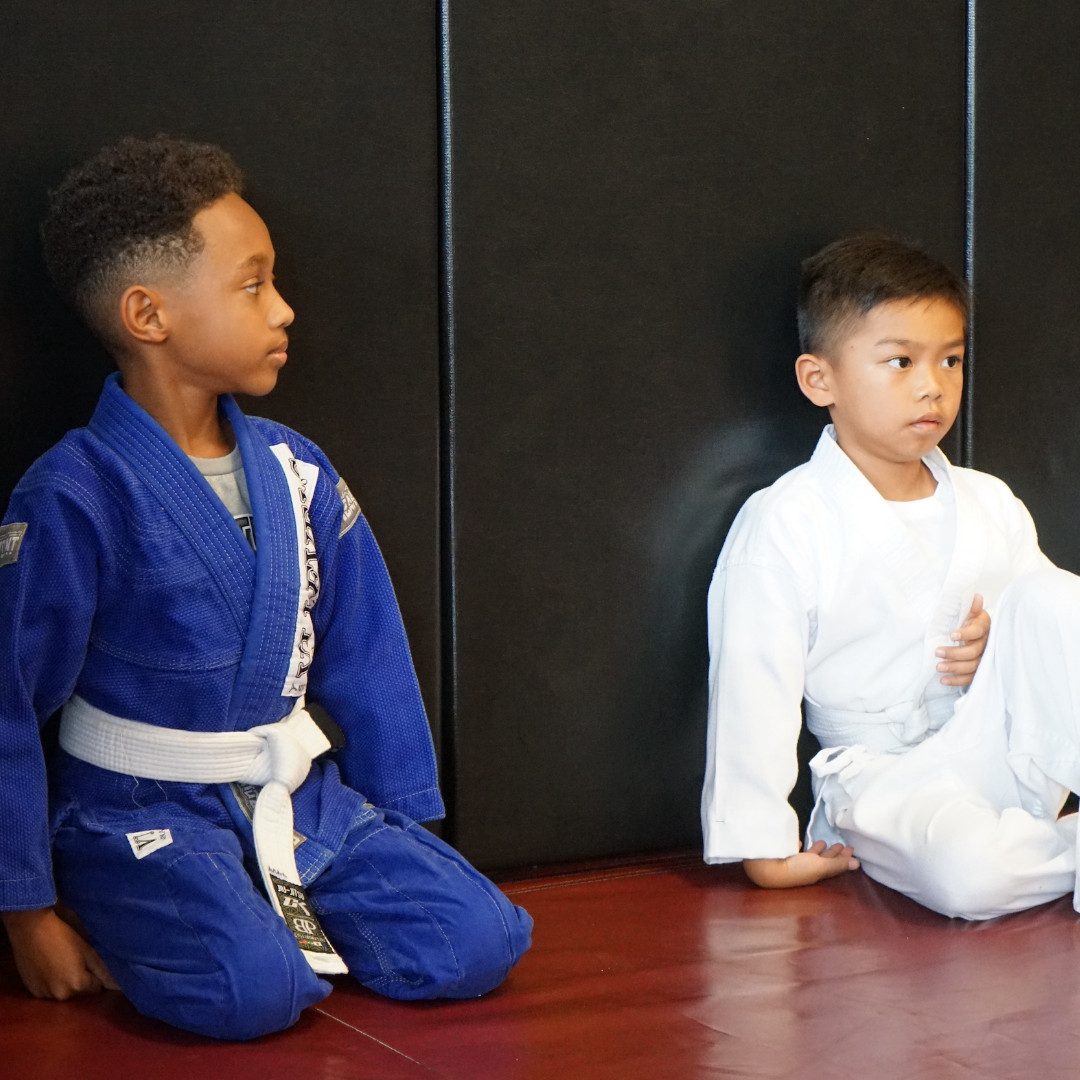 ---
About Tae Kwon Do Classes in Winter Garden
Tae Kwon Do (also spelled Taekwondo or Taekwon-do), is a martial art style originating from Korea. It roughly translates to english as the art of kicking and punching. Stretching back to over 2,000 years, Tae Kwon Do is recognized as one of the oldest martial arts in the world and is characterized by striking techniques with an emphasis on head kicks, spinning jump kicks, as well as speed and agility.
The earliest evidence of the martial art's existence comes from depictions of the practice painted on the walls of a tomb built in the kingdom of Koguryo between 37 BC and 66 AD. These depictions show unarmed figures facing each other in specific stances, with additional depictions showing the figures performing blocks and wearing specific uniforms similar to the doboks worn today during training.
As Korea developed as a country, so did Tae Kwon Do, with the highest form of the ancient martial art having been achieved in the kingdom of Silla. Silla was a small kingdom that was constantly under attack, which is why its ruler King Jin Heung developed an elite group of warriors known as the Hwarang (which translates to flowers of youth). The Hwarang warriors were the sons of nobles within the kingdom, and they were carefully chosen to formally train in unarmed combat and other military skills. Through Tae Kwon Do, the Hwarang were also taught self-discipline, confidence, and the skills to manage daily life.
Like most Ancient Asian martial arts, Tae Kwon Do isn't simply one art form but a development of several, including indigenous Korean martial arts styles such as Taekkyon, Subak, and Gwonbeop. Between the 1940s and 1950s, Korean martial artists with experience in Chinese martial arts, Korean martial arts, and Karate developed Tae Kwan Do into a competitive combat sport, which they brought to America where it grew in popularity.
By 1973, Korea hosted the world's first Tae Kwon Do World Championships. During the same year, the World Tae Kwan Do Federation emerged as the governing body for the art as a sport, counting 120 different countries as its members and representing over 20 million practitioners. These numbers make Tae Kwon Do the most practiced martial art in the world.
Modern Tae Kwon Do is practiced in a dojang which translates to gymnasium. Students typically wear a white dobokwith a colored belt denoting their geup or ranking. Black belt rankings are referred to as dan (degree), in which there are nine. While different styles of Tae Kwon Do observe different philosophies, they mostly reflect the original Five Commandments, or tenets, of the Hwarang which are: Courtesy, integrity, perseverance, self-control, and indomitable spirit. Practitioners must pledge to observe these tenets as well as demonstrate respect for the art, their instructors, and senior dans.