Wrestling Classes in Winter Garden
VI Levels is a MMA & Fitness Center Located in Winter Garden, Florida. We offer several on-going programs with multiple weekly classes for Kids starting at the age of 3. Choose from 3 of our on-going programs, for kids 3-5 years old we have Mighty Mites, our most popular program Youth is for Kids typically between 5-9 and our Teen program which the youngest can be about 10 years old. We don't focus so much on age but more skill.
We also have our Adult Program with Weekly classes and our Women's Self Defense Program. Along with our on-going programs you have a variety of Semi-Private and Private Programs to choose from. These programs are tailored to your needs and taught by one of our World Class or Celeberty Trainers.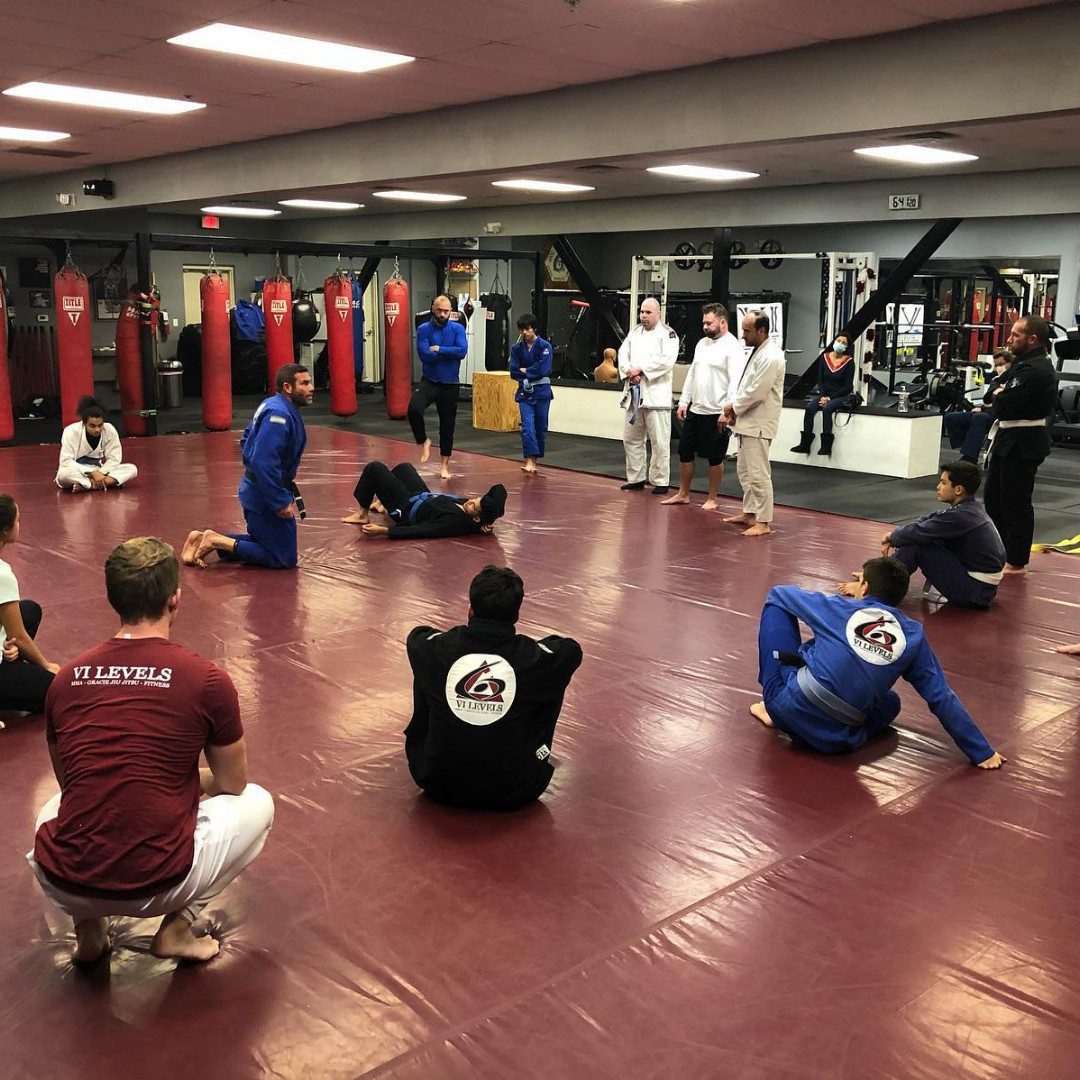 ---
About Wrestling Classes in Winter Garden
Wrestling is a very popular style of martial arts that focuses on grappling techniques such as clinch fighting, takedowns, throws, joint locks, pins, and other types of holds. Wrestling can be either purely competitive or genuinely entertaining (thing WWE). While wrestling is mostly attributed to the Ancient Greeks, it's actually an umbrella term for several different styles of similar grappling-based martial arts from all over the world.
For example, in China, there's a wrestling style called Shuai Jiao that dates back well over 4,000 years. In Greece, wrestling was popular between 1100 and 146 BC. It was also quickly adopted by the Romans after conquering the Greeks between 510 BC and 500 AD (hence the Greco-Roman style). Ancient Egyptian artwork demonstrates its own form of wrestling between 2000 and 1085 BC, and according to Arabic literature, Muhammed had defeated an opponent in a famous wrestling match. French history has also documented King Francis I defeating King Henry VIII of England in a wrestling match in 1520, while both Old England and Ireland have their own versions of the sport such as catch-as-catch-can and collar-and-elbow style, respectively.
One thing that many people don't know is that wrestling was also popular among Native American tribes, and their styles varied from tribe to tribe. Upon observing the Native American wrestlers, English colonists took a liking to it, making wrestling a part of America's early development at carnivals, during holiday celebrations, and even military exercises. It was Scotland's catch-as-catch-can style that evolved into the folkstyle (collegiate) and freestyle forms most used today.
Some of the most well-known styles of wrestling today include folkstyle, freestyle, Greco-Roman, Sambo, beach wrestling, catch submission, sumo, pehlwani, and many others. In fact, nearly every country in the world has its own style of wrestling.
A typical wrestling bout is an incredibly physical competition between two opponents (sometimes more, depending on the style). The objective is to gain and maintain a superior position over your opponent, subduing them and forcing them to submit (or, admit defeat). This is often done with a throw or pinning technique.
Each style of wrestling has its own set of rules and traditions. Many of the techniques used are the same now as they were thousands of years ago, and they've also been incorporated into various other styles of martial arts, especially MMA, as well as military hand-to-hand combat systems.
There are currently two styles of wrestling that take part in the Olympic Games: Freestyle and Greco-Roman wrestling. Of course, while wrestling first appeared in the Olympics in 1904, it was already a major Olympic event in Ancient Greece in 708 BC. It was actually Greece's first Olympic event that wasn't a type of footrace.